Using the Instant Pot to cook chicken tenderloins from frozen or fresh is a fast and easy way to prepare chicken that is juicy and cooked perfectly in a flash.
» You might like these Instant Pot Stuffed Bell Peppers or Instant Pot Olive Garden Chicken Pasta.
Many of us don't plan ahead enough to defrost chicken in time to prepare it for dinner. It's so much easier not to do the defrosting part at all. That's not a problem with the Instant Pot. Not only does it cook chicken very quickly, it can be done from frozen and it turns out really good.
I rarely thaw chicken before cooking anymore, since it's really unnecessary when cooking in the Instant Pot. It takes just a few minutes longer than cooking thawed chicken and it turns out just as juicy and tender.
I realize this isn't our typical recipe, as there are only 2 ingredients, but I also guarantee it'll be the one you come back to again and again, when you forget how many minutes to cook it for. That's because chicken is one of those easy dinner ideas that can be used in just about any recipe.
Chicken tacos anyone?
Why Use An Instant Pot?
The Instant Pot is one of the most useful kitchen appliances you can buy, because it drastically cuts down on the cooking time for developing flavors in soups and stews, getting tough cuts of meat tender, and even baking a cheesecake. And there are many accessories that will help you get more out of your Instant Pot.
If you don't have one yet, check out our guide on which one to buy. Also see our guide to How to Use an Instant Pot for more information.
Necessary Ingredients
You can cook as many chicken tenderloins in the Instant Pot at once as you need to. It takes the same amount of chicken broth to cook 4 pieces as it does for 30 pieces. Just don't go past the fill line.
The only things you need for this recipe are:
Chicken tenderloins
Chicken broth
Salt & pepper
If you don't want to use chicken broth or don't happen to have any on hand, that's not a problem. You can just use water. It won't give as much of a rich seasoned flavor, but it's still very good.
Additions & Variations
You can add any manner of different spices as well. Try:
Italian seasoning
Lemon Pepper
Hickory salt
No matter what flavor combo you want to try, you still need at least 1 cup of water in your pot. So keep that in mind when you add sauces, they are in addition to the water. This will mean that your sauce will turn out a bit watery and will have to be cooked down or thickened with corn starch.
How to Cook Frozen Chicken Tenders in the Instant Pot
The process for making frozen chicken tenderloins in the Instant Pot is the same as making it from thawed, you just need to add a little bit of extra time to make sure the chicken gets up to the correct internal temperature. Following these easy steps.
Pour one cup of chicken broth into the inner pot.
Place the frozen chicken tenders in the liquid.
Sprinkle with salt and pepper or any other desired seasonings.
Lock the lid and turn the vent to sealing.
Press the "pressure cook" button and cook on high pressure for 6 minutes (8 minutes for more than 15 tenderloins).
When done, verify that the internal temp of the chicken is at least 165 degrees.
What to Use Chicken Tenderloins For
One of the best things about chicken tenderloins is that they can be used for so many different dishes. Once you've got this method down, you'll be making them all the time. When they come out of the Instant Pot, you can serve them whole with a dipping sauce, or add sauce and seasoning so them.
This gives you the most versatility because you can cook a lot of plain chicken in one go and then use it for many different meals throughout the week.
Use chicken tenderloins to make:
Chicken Tacos
Chicken salad (or sandwiches)
Chicken Caesar salads
Those are just a few ideas. I'm sure you can come up with hundreds more. You can also add seasonings and sauces directly to the inner pot to flavor your chicken. You might try adding BBQ sauce directly to the pot, or add Italian dressing for a zesty chicken.
Related Posts:
Like this recipe? We'd love for you to share it on your Pinterest boards! Click to follow our Pinterest boards so you can find all our recipes! You can also find us on Facebook!
Instant Pot Frozen Chicken Tenders
Using the Instant Pot to cook chicken tenderloins from frozen or fresh is a fast and easy way to prepare chicken that is juicy and cooked perfectly in a flash.
Note: Made in a 6-qt Instant Pot
Ingredients
3/4

pound

chicken tenders

frozen (350g)

1

cup

chicken broth

Salt and ground black pepper
Instructions
Pour the broth into the inner pot. Place the chicken in the water and season with salt and pepper.

Close and lock the lid. Set the vent to sealing.

Press the pressure cook button and set to 6 minutes. It will take about 5 minutes to come up to pressure.

After cooking, allow a natural pressure release.

Serve chicken tenders whole or shred for shredded chicken.
Nutrition
Calories:
100
kcal
Carbohydrates:
1
g
Protein:
18
g
Fat:
2
g
Saturated Fat:
1
g
Polyunsaturated Fat:
1
g
Monounsaturated Fat:
1
g
Trans Fat:
1
g
Cholesterol:
54
mg
Sodium:
314
mg
Potassium:
362
mg
Vitamin A:
27
IU
Vitamin C:
5
mg
Calcium:
8
mg
Iron:
1
mg
🥧 If you're interested in more great recipes, I share all my favorite recipes over at A Food Lover's Kitchen, and you'll find air fryer recipes at Air Fry Anytime, and cocktails and drinks at Savored Sips. Check it out today!
Pin it for later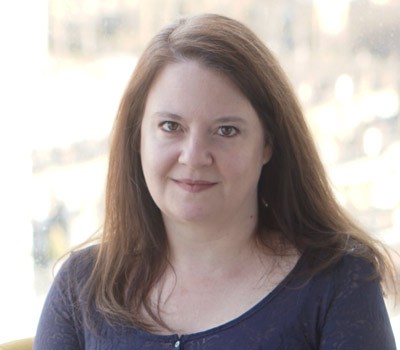 Laura spends a lot of her time cooking and creating recipes to share. She loves traveling and learning about new foods around the world to bring into her own recipes at home.