These Instant Pot Baked Beans are sweet, tangy, and flavorful, but best of all they can cook from dried beans in just 40 minutes in the Instant Pot.
» For another great side dish check out these Instant Pot Potato Salad and Instant Pot Cornbread.
We serve these baked beans at just about every cookout we have in the summer. They're perfect for a potluck or office party, too. Everyone loves baked beans and they're not a time-consuming endeavor in the Instant Pot.
Making baked beans from scratch in the Instant Pot cuts the time cooking time down to just under an hour, when using dried beans. If you use canned beans, it takes just 10 minutes, plus the time needed to come up to pressure. These black beans cook the same way, no need to soak.
Without an Instant Pot, it can take hours to cook dried beans on the stove or in the slow cooker, and that's after you've soaked them for hours beforehand. When you cook them in the IP, you don't even need to pre-soak them.
It might seem like soaking the beans before hand would produce a more tender bean, but I've found that it's just not necessary, so why spend the extra time, right? They turn out just the same no matter if you soak or not.
How to Make Baked Beans in the Instant Pot
1. Step One: Cook the Beans
I use pinto beans for this recipe. However, you can choose from many other beans. If you like navy beans better, you can substitute with those.
The first step is to cook the beans in the Instant Pot. It's necessary to do this before adding the other ingredients because the addition of salt or acid can slow down the cooking of the beans. So those elements must be added after the beans have cooked.
It takes 30 minutes to cook the beans, and 30 minutes to allow the pressure to release naturally from the Instant Pot. When the beans are done, remove them and drain off the cooking water.
» Did you know: The process of cooking these beans is the same as for cooking other beans, like chickpeas, in the Instant Pot.
Step 2: Saute the Onions and Bacon
The next step is to use the Instant Pot's saute setting to prepare the onions and bacon. Set the Instant Pot to Saute and allow it to heat up.
Add the cooking oil, the onion and the bacon. Saute (stirring regularly) for 3 to 4 minutes. Add the garlic and saute another 1 minute before turning off the Instant Pot. Add the rest of the ingredients into the Instant Pot with the onions and bacon. Stir it to combine everything.
Step 3: Cook the Bean Mixture
Once everything is combined, you need to cook the mixture for 10 minutes on high pressure. When the time is up, allow the Instant Pot to naturally release pressure for 10 minutes, then carefully let the remain pressure out manually.
Note: if you thought the beans were not tender enough for you when you finished cooking them earlier, you can set the cooking time to 15 or 20 minutes to allow for extra tenderizing of the beans.
What Type of Beans Should I Use?
I use pinto beans for this recipe. However, you can choose from many other beans. If you like navy beans better, you can substitute with those. Really, most beans will work in this recipe.
If you want to forgo the cook time of just the beans at the beginning you can also use canned beans to make the recipe even faster. This can seriously be whipped up in thirty minutes if need be!
Do I Need to Soak the Beans?
For this recipe you don't need to soak the beans in advance. That's one of the amazing things about the Instant Pot, it allows us to do long haul processes in short amounts of time. As long as you cook the beans according to the beginning of the recipe- allow them 30 minutes by themselves to cook- you don't need to soak the beans.
That's a huge plus! As you can spend that extra time working on chopping the ingredients for this recipe, or starting something else entirely!
Why Use An Instant Pot?
The Instant Pot is one of the most useful kitchen appliances you can buy, because it drastically cuts down on the cooking time for developing flavors in soups and stews, getting tough cuts of meat tender, and even baking a cheesecake. And there are many accessories that will help you get more out of your Instant Pot.
If you don't have one yet, check out our guide on which one to buy. Also see our guide to How to Use an Instant Pot for more information.
Like this recipe? We'd love for you to share it on your Pinterest boards! Click to follow our Pinterest boards so you can find all our recipes! You can also find us on Facebook!
Instant Pot Baked Beans
These Instant Pot Baked Beans are sweet, tangy, flavorful, and hearty enough to fill up anyone's stomach.
Note: Made in a 6-qt Instant Pot
Ingredients
For the Beans
1

cup

dried pinto beans

3

cups

water or broth

1

teaspoon

salt

1

teaspoon

pepper
For the Baked Beans
1

teaspoon

cooking oil

3

strips

bacon, chopped

1/4

onion, diced

1

clove

garlic, minced

1/4

cup

brown sugar

2

tablespoons

ketchup

1/4

cup

barbeque sauce

1

tablespoon

Worcestershire sauce

1

tablespoon

liquid smoke

1

teaspoon

dried ground mustard

1

teaspoon

smoked paprika
Instructions
To Cook the Beans
Add dry beans, salt, pepper and 3 cups of water or broth to the Instant Pot. Cook on High Pressure for 30 minutes. Allow the cooker to naturally release pressure (about 30 minutes).

Drain the beans in a colander and rinse under cold water. Clean the pot and return it to the machine.
To Make the Baked Beans
Turn the Instant Pot on Saute. Add 1 tsp cooking oil. Add the bacon and the onion and allow them to saute for about 3-4 minutes, stirring occasionally so it doesn't burn. Add the garlic. Cook for 1 more minute. Turn off the Instant Pot.

Add the cooked beans to the Instant Pot with the rest of the ingredients. Stir to combine. Put on the lid and make sure the valve points to sealing.

Cook on high pressure for 10 minutes followed by a 10-minute natural pressure release. After 10 minutes, manually release the rest of the pressure and remove the lid.

Serve with green onions and/or fried onions on top, if desired.
Nutrition
Calories:
274
kcal
Carbohydrates:
54
g
Protein:
11
g
Fat:
2
g
Saturated Fat:
1
g
Polyunsaturated Fat:
1
g
Monounsaturated Fat:
1
g
Trans Fat:
1
g
Sodium:
893
mg
Potassium:
808
mg
Fiber:
8
g
Sugar:
22
g
Vitamin A:
331
IU
Vitamin C:
4
mg
Calcium:
81
mg
Iron:
3
mg
🥧 If you're interested in more great recipes, I share all my favorite recipes over at A Food Lover's Kitchen, and you'll find air fryer recipes at Air Fry Anytime, and cocktails and drinks at Savored Sips. Check it out today!
PIN IT FOR LATER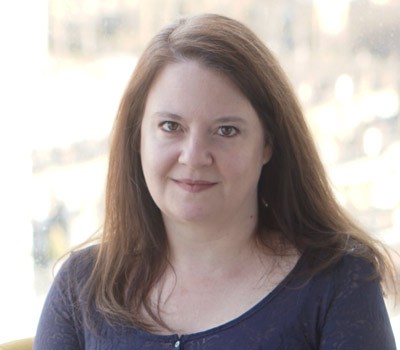 Laura spends a lot of her time cooking and creating recipes to share. She loves traveling and learning about new foods around the world to bring into her own recipes at home.