If you've used your Instant Pot enough, you've probably had food burned or stuck on the bottom of the pot at least once. This happens when you haven't put enough liquid into the Pot for the type of food you're cooking, or you've used the saute mode and food has stuck to the pot.
It can be a real pain to clean, but you won't have to worry about that again with this fantastic little tip. We're going to show you how to clean a burnt Instant Pot liner the simple way.
» See our other Instant Pot tips and learn more about the burn notice you might be getting on your Instant Pot.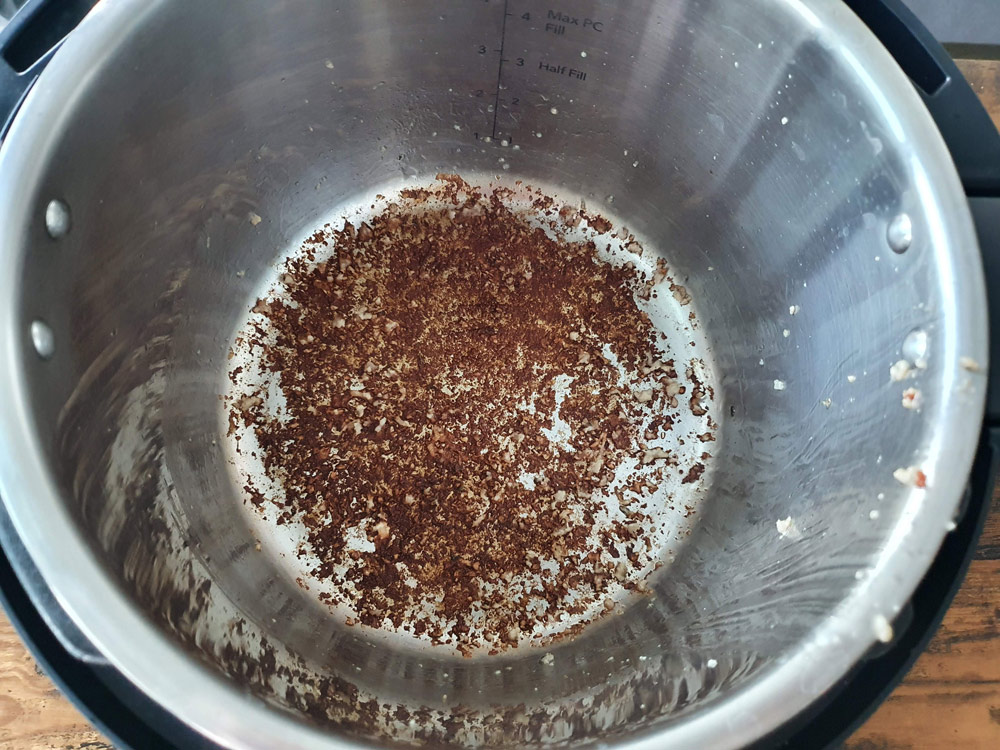 If you've been soaking your pot for hours after cooking to remove the food and it's not your favorite thing to spend your time doing, then you really need to learn this tip for how to clean an Instant Pot inner pot when the food has become burned or scorched on the bottom.
This tip is very easy – just like the other fantastic Instant Pot tips we've shared in the past – and you won't even need to employ a lot of elbow grease to make it happen. Whenever you find yourself in this predicament, you'll know just what to do.
What You Need
There are a few tools you're going to need, but don't worry – these are so simple. I'm sure you have them at the ready.
Water
Baking soda
Liquid dish soap
How to Remove Burned-On Food
This is a very simple process. You don't even need to mix together the ingredients above before you put them into the pot. Just pour these things into the inner pot when you get done cooking and have removed all of the food.
1. Starting Point
Here's the pot after removing all the food. I go to step 2 immediately after cooking. If you wait a few hours, that's okay too.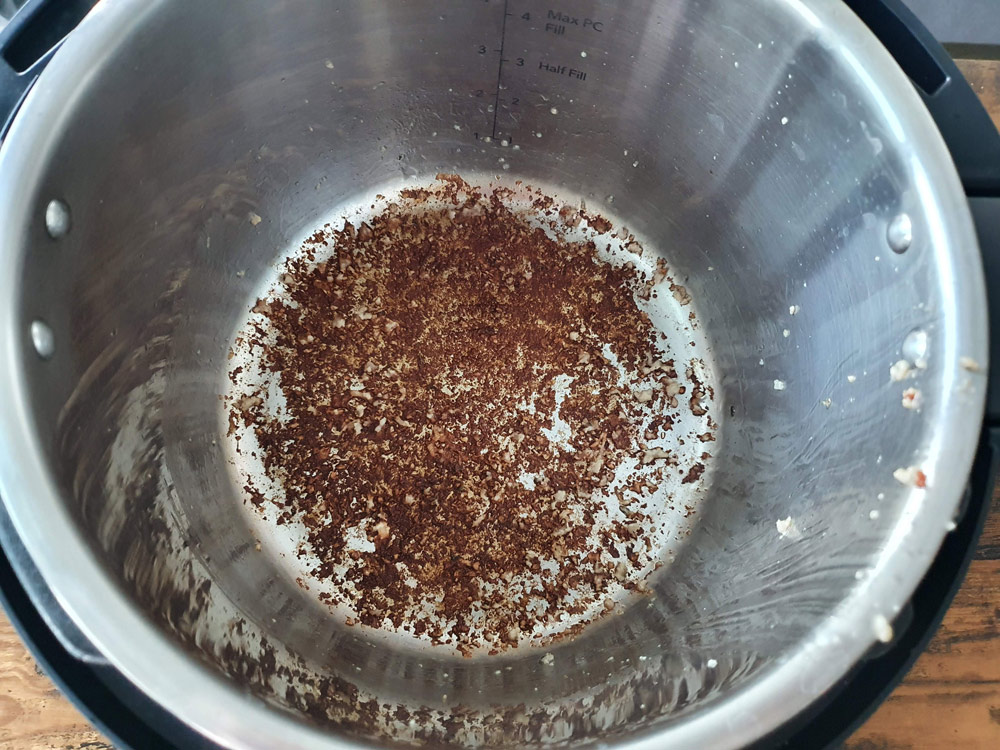 2. Add the cleaning products
Pour these quantities directly into the inner pot. No need to mix them together first.
2 cups water
2 tablespoons baking soda
1 teaspoon liquid dish soap
3. Pressure cook for 3 minutes
Lock the lid and set to pressure cook for 3 minutes. When the time is up, do a natural release. Open the pot and set the lid aside. Now you can easily scrap off the food that was stuck on the bottom of the pot with a rubber spatula.
It doesn't seem possible, but the once stuck on food comes right off. If it was really stuck on, it might take a bit of prodding with a rubber spatula to loosen the last bits of food, but it won't require any additional soaking. This is what my pot looked like without any scrapping.
4. Do a final clean
Once you've poured out the dirty water, do a final clean with a sponge and soap and dry out the inner pot. It looks super clean and polished! No elbow grease required.
How to Polish Your Inner Pot
One other thing you might want to do for your Instant Pot once in a while is to remove any water spots or stains that have adhered to it over time. This technique returns the pot to looking practically new.
I like to do this extra cleaning about once a month to remove any stains and return the pot to looking new. It takes just a minute and it's very worth it.
For this, you're going to need some Barkeeper's Friend. I keep this cleanser in my cabinet to use for this purpose and I'm so glad I got it. It's also a great cleaner for your stainless steel fixtures and appliances.
Removing Smells From Instant Pot
Sometimes after you've burned something in the inner pot, or you've cooked something especially aromatic, you'll also want to go a step further and remove the food smell from the Instant Pot.
This happens to me most often when I cook things like a pork shoulder, carnitas, or chili. The smell from that meal is very aromatic and it stays in the pot – embedded in the lid and seal – for weeks.
To remove the smells, after you've cleaned the pot, add these things to the inner pot:
1 cup water
1 cup white vinegar
2 wedges of fresh lemon
Lock the lid and set to steam for 3 minutes. Allow a natural pressure release. Then remove the pot and rinse it out.
Make sure you thoroughly dry the lid and the inner pot before putting them back into the Instant Pot. This completely removes the smell from the pot and the lid. It's a little bit of magic.
Conclusion
If you're using your Instant Pot a lot and making use of all the settings, you will most certainly run into stuck on food issues, but you won't have to worry about it anymore with this trick! Get your Instant Pot back to perfectly clean in just 10 minutes without any heavy lifting.
Like this recipe? We'd love for you to share it on your Pinterest boards! Click to follow our Pinterest boards so you can find all our recipes! You can also find us on Facebook!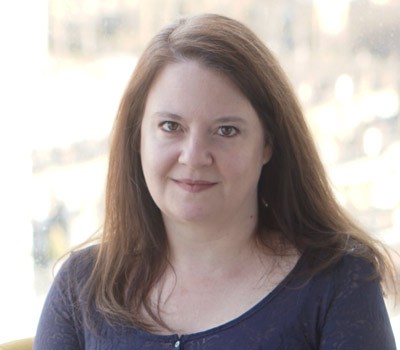 Laura is a passionate home cook and the owner of A Pressure Cooker Kitchen. She is dedicated to helping people create delicious Instant Pot meals with ease. Laura is an expert at developing recipes that can be prepared quickly and easily using a pressure cooker.