Instant Pot Pulled BBQ Chicken is one of the most versatile ways to make dinner. Combined with a sweet and smoky BBQ sauce, this pulled chicken is so tasty.
» You might also like this Easy Instant Pot Shredded Buffalo Chicken and Instant Pot General Tso Chicken.
The shredded flavorful chicken can be used for so many different dishes, from sandwiches to salads and pizzas. It's one of the fastest ways to get meals on the table. It's great for leftovers, too.
I have a bit of a love affair with shredded chicken with BBQ sauce. It's one of my favorite ways to eat chicken. BBQ sauce adds so much flavor to boring chicken breasts that can otherwise be quite dry, and it makes a great main dish for any low-carb meal.
If you don't often use the Instant Pot, you might be surprised how simple it is to make chicken. You can cook it from frozen too, which can cut down not only on the amount of time it takes to defrost chicken, but also the space and mess of dethawing chicken in the refrigerator or microwave.
Why Use An Instant Pot?
The Instant Pot is one of the most useful kitchen appliances you can buy, because it drastically cuts down on the cooking time for developing flavors in soups and stews, getting tough cuts of meat tender, and even baking a cheesecake. And there are many accessories that will help you get more out of your Instant Pot.
If you don't have one yet, check out our guide on which one to buy. Also see our guide to How to Use an Instant Pot for more information.
How to Make BBQ Chicken in the Pressure Cooker
Skip the extra step of defrosting frozen chicken and put it right into the Instant Pot. All it needs is enough water in the bottom to bring it up to pressure without burning.
That means you can't add the bbq sauce to the pot as it's cooking. I've seen this mistake in many recipes and it makes me cringe. The Instant Pot requires at least 3/4 cup of liquid in the pot to build pressure. If you add the sauce to the pot, it will just mix with the water and make a pretty soupy chicken.
Here's what I do. Add the water to the pot. Sprinkle the tops of the chicken with a smoky and flavorful rub then put it in on top of the water. Then I add some liquid smoke, Worcestershire sauce and onions.
These ingredients flavor the water, which really impacts the flavor of the chicken as it cooks.
It takes 12 minutes to cook fresh chicken breasts, and 15 minutes to cook frozen chicken. When the time is up, allow the pressure to release naturally for about 10-15 minutes, then manually release the remaining pressure.
There will be quite a bit of liquid in the pot. Remove that liquid so all that's left is the chicken and onions. I reserve the liquid because it's a super flavorful broth that can be used for soup.
How to Serve BBQ Chicken
Whether you plan to serve the chicken shredded or whole, you can make it in the Instant Pot and then determine your serving method once it's done.
My favorite method is to shred the chicken. To do this, just shred the chicken with a pair of tongs, then add the BBQ sauce and stir. The 'keep warm' function on the Instant Pot will warm the chicken and sauce to a good serving temperature in a few minutes.
Shredded chicken can be served with a side salad or coleslaw. It can be served on keto cloud bread or low-carb bread. So many uses for shredded chicken.
You can also keep the chicken breasts whole rather than shredding them. Brush the BBQ sauce onto the tops of the chicken and broil it for 3 minutes to make the sauce bubbly and char it slightly.
What to Make With Pulled BBQ Chicken
I always make a large amount of shredded chicken. It's one of the simplest meals you can make in the Instant Pot and it'll make everyone happy. Leftovers make lunch the next day even easier.
If there are members of your family who are not keen on low-carb, Instant Pot Pulled BBQ Chicken works for everyone. You can use a sugar-free BBQ sauce, if you want to cut out the sugar, as well.
Here are some of the things I make with Instant Pot Pulled BBQ Chicken:
BBQ chicken pizza
BBQ chicken sandwiches
Shredded chicken with coleslaw
Like this recipe? We'd love for you to share it on your Pinterest boards! Click to follow our Pinterest boards so you can find all our recipes! You can also find us on Facebook!
Instant Pot Pulled BBQ Chicken
This quick shredded chicken is a snap to make in the Instant Pot and has so many uses.
Note: Made in a 6-qt Instant Pot
Ingredients
1 1/2

lb

boneless skinless chicken breasts

(around 3-4)

1/2

tbsp

seasoned salt

¾

cup

water

1/2

small onion

chopped

1

tbsp

Worcestershire sauce

2

tsp

liquid smoke

¾

cup

BBQ sauce
Instructions
Sprinkle or rub the chicken breasts with seasoned salt.

Pour water into the Instant Pot inner pot. Add the onion, Worcestershire sauce and liquid smoke. Place the chicken breasts into the liquid.

Lock the lid and set the vent to "sealing". Press the Poultry button, or manually set the cook time to 12 minutes (15 minutes if chicken is frozen).

When cooking is complete, naturally release pressure for 10-15 minutes, then do a quick release.

Remove the chicken from the pot and discard the cooking liquid. Shred the chicken with a fork and return to the empty Instant Pot. Add the BBQ sauce and stir. Allow it to heat up on the "stay warm" setting for 5 minutes before serving.
Nutrition
Calories:
295
kcal
Carbohydrates:
24
g
Protein:
37
g
Fat:
5
g
Saturated Fat:
1
g
Polyunsaturated Fat:
1
g
Monounsaturated Fat:
1
g
Trans Fat:
1
g
Cholesterol:
109
mg
Sodium:
1670
mg
Potassium:
808
mg
Fiber:
1
g
Sugar:
19
g
Vitamin A:
175
IU
Vitamin C:
4
mg
Calcium:
36
mg
Iron:
1
mg
Pin it for later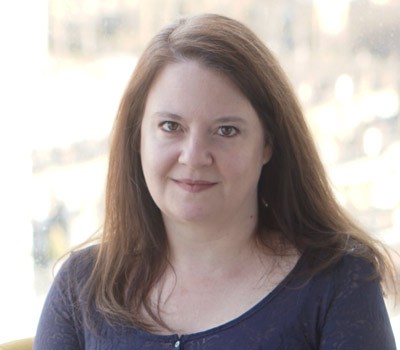 Laura spends a lot of her time cooking and creating recipes to share. She loves traveling and learning about new foods around the world to bring into her own recipes at home.