If you're wondering how to use the Instant Pot as a slow cooker, then you've come to the right place. This versatile appliance is one of the most convenient tools to have in your kitchen. It offers several functions, such as the obvious pressure cooking, and the less obvious sautéing, steaming, and slow cooking.
While we love using the Instant Pot for pressure cooking quick meals in under 30 minutes, it can also replace your traditional slow cooker to make great slow-cooked meals, like shredded chicken or venison roast. It's a multi-functional machine that can do it all.
» You might like Instant Pot vs Air Fryer: Which is Better?
If you haven't yet tried to use your Instant Pot as a slow cooker, now's the time to check it out. It differs from a traditional slow cooker in a few ways, you'll need to make a few adjustments when using the Instant Pot slow cooker settings.
You can find the necessary steps and modifications for tasty and tender meals below. If you've just started out with this handy kitchen helper, check out this guide on Instant Pot tips for beginners.
Accessories for Slow Cooking
You can use the regular Instant pot lid when slow cooking, but it's not very convenient.
If you don't have a glass lid that will fit your Instant Pot, you'll want to invest in the Instant Pot glass lid that can be used instead of the pressure lid when slow cooking, sauteing, browning or using the keep warm function.
How To Slow Cook in an Instant Pot
The Instant Pot is renowned for delivering mouth-watering dishes in a fraction of time compared to a stovetop. So you have the option of pressure cooking for a quick meal.
But you don't want to overlook the slow cooker function. This nifty tool allows you to prep ingredients, place them in the pot, and return to an inviting, slow-cooked meal, just like you would in your traditional slow cooker.
So, let's have a look at how to use your Instant Pot as a slow cooker. Here are the steps that you'll need to follow:
Prepare the ingredients and place them inside the inner pot
Close the lid
Press the "Slow Cook" button
Press the "Adjust" button to change the heat setting to "Normal" or "More"
Set your desired cooking duration, using the "+" and "-" buttons, for anywhere between 0.5 to 20 hours
Hang up your kitchen apron and enjoy the magic
The Instant Pot will start cooking 10 seconds after the final button is pressed and will remain on "Keep-Warm" mode for up to 10 hours after the timer runs out.
Instant Pot Pro Plus
Now you can control your pot wirelessly through an app. Cool-touch handles on the pot itself, and an automatic locking pressure release valve for greater safety. This one does it all.
Tips on Using an Instant Pot as a Slow Cooker
Although the Instant Pot slow cooker instructions are easy-to-follow, you'll have to make some tweaks when slow cooking. Here are a few things to keep in mind to safely prepare food at home.
Instant Pot Slow Cooker Setting
All of the Instant Pot models have similar functionalities and can act as a slow cooker. Keep in mind though that the heat distribution differs from a regular slow cooker, such as the Crock Pot.
Instant Pots are stainless steel and heat from the bottom only. While most traditional slow cooker pots are created with thick ceramic and heat from all sides as well as the bottom surface.
However, this won't have a big affect on the food you're cooking. You can still make melt-in-your-mouth meals when you slow cook in the Instant Pot.
For more information, check out this guide on the pressure cooker versus slow cooker.
Instant Pot Slow Cook Temperature Settings
The slow cook Instant Pot heat settings include "Less", "Normal", and "More" which corresponds to low, medium, and high in traditional slow cookers. Although the "Less" setting may seem fitting for slow cooking, it mainly acts as a keep-warm function.
As such, you'll use either the normal or more modes most often. "Normal" is similar to low on common slow cookers, while the "More" mode corresponds to medium-high. Here are the approximate temperatures for the slow cooker function:
Low – 170 to 190 degrees Fahrenheit
Normal – 195 to 205 degrees Fahrenheit
More – 200 to 210 degrees Fahrenheit
Instant Pot Slow Cooker Lid
You can use the regular Instant Pot lid for slow cooking. However, the tempered glass lid offers the best results.
It features a steam vent and stainless steel rim that resembles that of a traditional slow cooker. If you don't want to purchase Instant Pot accessories at the moment, you can test it out with a regular glass lid that fits the appliance.
Instant Pot Slow Cooker – Vent or Seal?
If you're using the regular lid, it's important to take note of the Instant Pot slow cooker venting and sealing positions. When closing the lid, make sure that you align the steam release handle in the venting position.
Cooking Times When Using an Instant Pot as Slow Cooker
When you slow cook on an instant pot using the "Normal" mode, the cooking times will remain the same. But, you'll have to add 15 minutes to every hour when using the "More" setting. For example, a dish that would usually take four hours in a slow cooker would need five hours in the Instant Pot.
Instant Pot Slow Cooking – Quantity of Liquid
The Instant Pot requires some form of liquid to power up and pressurize, delivering delicious results. But, you may notice your dishes being a bit watery on the first few attempts.
A possible reason for this is that the water does not evaporate the same as a traditional slow cooker would. This is because the lid is tightly sealed, so the steam does not release in the same way.
If you've tried a recipe with the same amount of water or liquid as the original slow cooker recipes, it may deliver the same texture and tasty results. But, if the final dish is more on the watery side, you can try using less liquid or a different lid that isn't as tight.
Here is the minimum amount of liquid required when using your Instant Pot slow cook setting:
3-quart Instant Pot – 1 cup of water
6-quart Instant Pot – 1 cup of water
8-quart Instant Pot – 2 cups of water
Note: Food and water content shouldn't exceed the maximum level of the inner pot. Generally, the maximum limit is around 66% full. For healthy cooking with foods that expand, such as dried veggies or beans, you should avoid filling the pot more than halfway.
Ready to Try Slow Cooking in Your Instant Pot?
The Instant Pot is certainly an appliance that can do it all. It may seem intimidating at first, but with these tips and tricks, you'll feel like a professional chef in no time.
Now that we've covered how to use an Instant Pot as a slow cooker, what mouth-watering meal will you be trying first? Consider sharing your thoughts below, I would love to hear them.
If you're looking for some inspiration for dinner, check out these tasty Instant Pot chicken recipes.
Why Use An Instant Pot?
The Instant Pot is one of the most useful kitchen appliances you can buy, because it drastically cuts down on the cooking time for developing flavors in soups and stews, getting tough cuts of meat tender, and even baking a cheesecake. And there are many accessories that will help you get more out of your Instant Pot.
If you don't have one yet, check out our guide on which one to buy. Also see our guide to How to Use an Instant Pot for more information.
Like this post? Save it on Pinterest!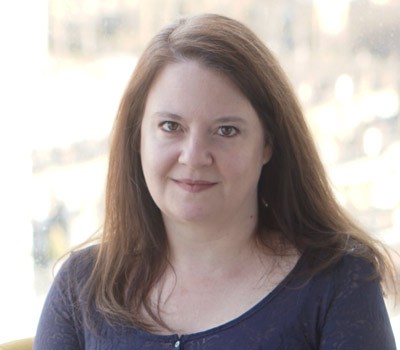 Laura spends a lot of her time cooking and creating recipes to share. She loves traveling and learning about new foods around the world to bring into her own recipes at home.