Once you've fallen in love with the Instant Pot's many benefits, you'll wonder how you ever managed without it. It's capable of doing so many great things to save you time in the kitchen, and one of those great things is the delay start function.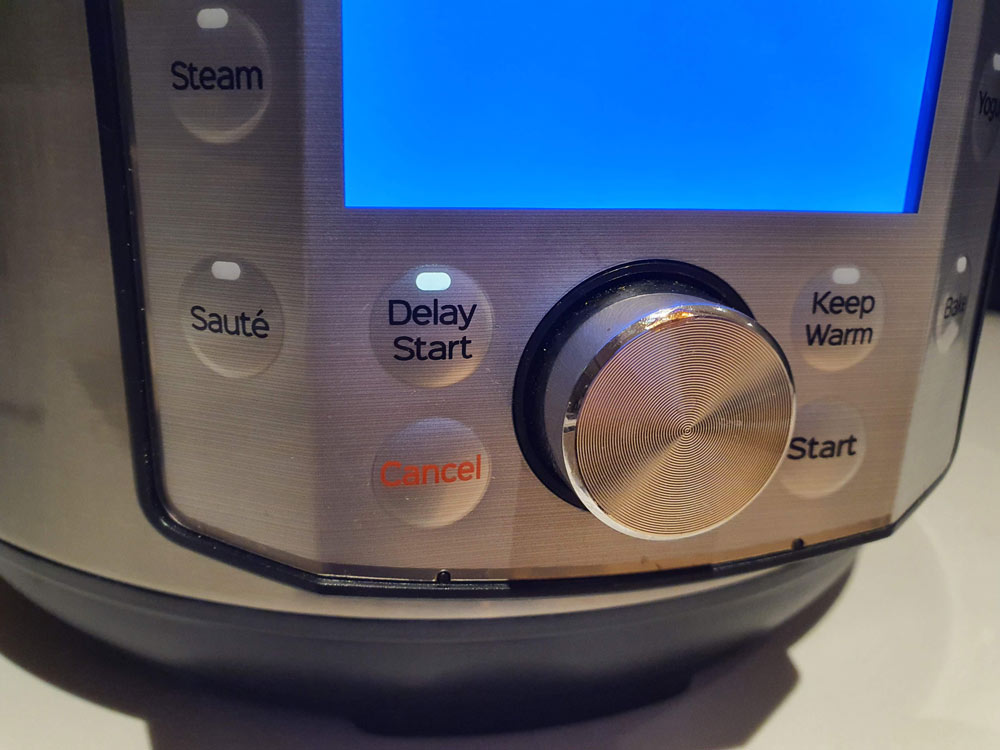 But as with most new appliances, you may find it a little tricky to decipher all its capabilities. A lot of Instant Pot users will never use the delay start function because they don't know it's there or don't know how to use it.
We don't want you to miss out on this great functionality, that will save you time and allow you get so much more out of your Instant Pot. So we've put together a little instruction manual to help you learn how to use the delay start on an Instant Pot.
What is the Instant Pot Delay Start Function?
The Instant Pot is a pressure cooker, slow cooker, and rice cooker all in one compact kitchen appliance. And almost every Instant Pot, like the super popular Duo and Duo Plus, has a Delay Start function. On some of the older models, this function was called a timer. The Delay Start on an Instant Pot allows you to program the unit to begin cooking at a later time.
This comes in handy when:
You need to soak something first, like rice or dried beans, and want to automatically start the cooking process following the soak, without having to manually set it.
Cooking steel-cut oats in the Instant Pot. You can set it up at night and delay start it to be ready when you wake up in the morning.
If you're prepping for a dinner and want to set up the recipe to cook in an hour or two.
If you live outside the U.S., where eggs are not washed at collection, and thus not required to be stored in the refrigerator, you can also put eggs in an Instant Pot overnight to be cooked on delay start in the morning.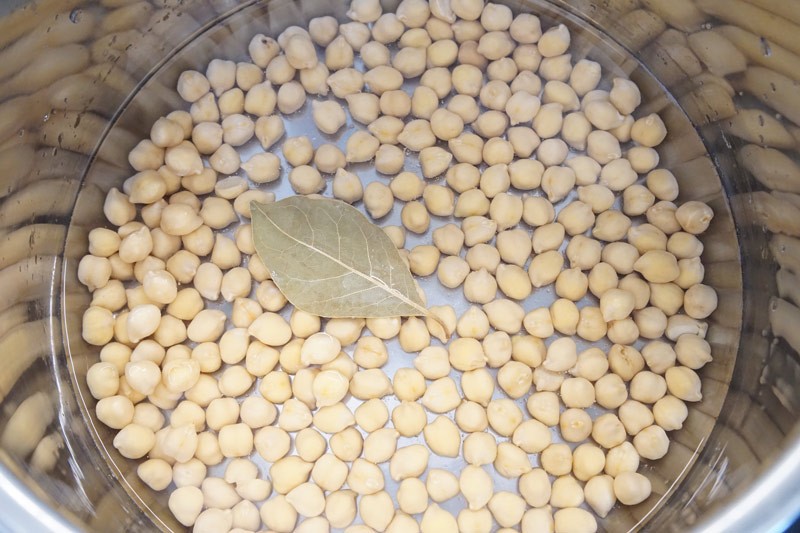 Is The Delay Start Safe to Use?
Of course the delay start function is safe to use, but there are limitations to its uses that you should be aware of. You can't use delayed start to cook meat, poultry, seafood, eggs (in the US), or anything that needs to be refrigerated.
In regard to food safety, according to the USDA most foods are safe out of the refrigerator for up to two hours, so you can use the delayed start safely for perishable foods up to two hours after prep. For instance, you could set up a roast to cook at 4pm and set the delay start for 6pm. You could prepare a chicken soup at 10am to cook at 12pm and be ready for lunch.
If the foods you're putting in the Instant Pot do not require refrigeration, like oats, rice, beans, or other dried foods, you can safely set them up longer in advance than 2 hours.
Instant Pot Pro Plus
Now you can control your pot wirelessly through an app. Cool-touch handles on the pot itself, and an automatic locking pressure release valve for greater safety. This one does it all.
How to Set Delay Start on an Instant Pot
As mentioned earlier, there are many versions of the Instant Pot so there are models that call it "Delay Timer". However, you can still follow the steps below for delayed cooking in many of the Instant Pot variations.
Instructions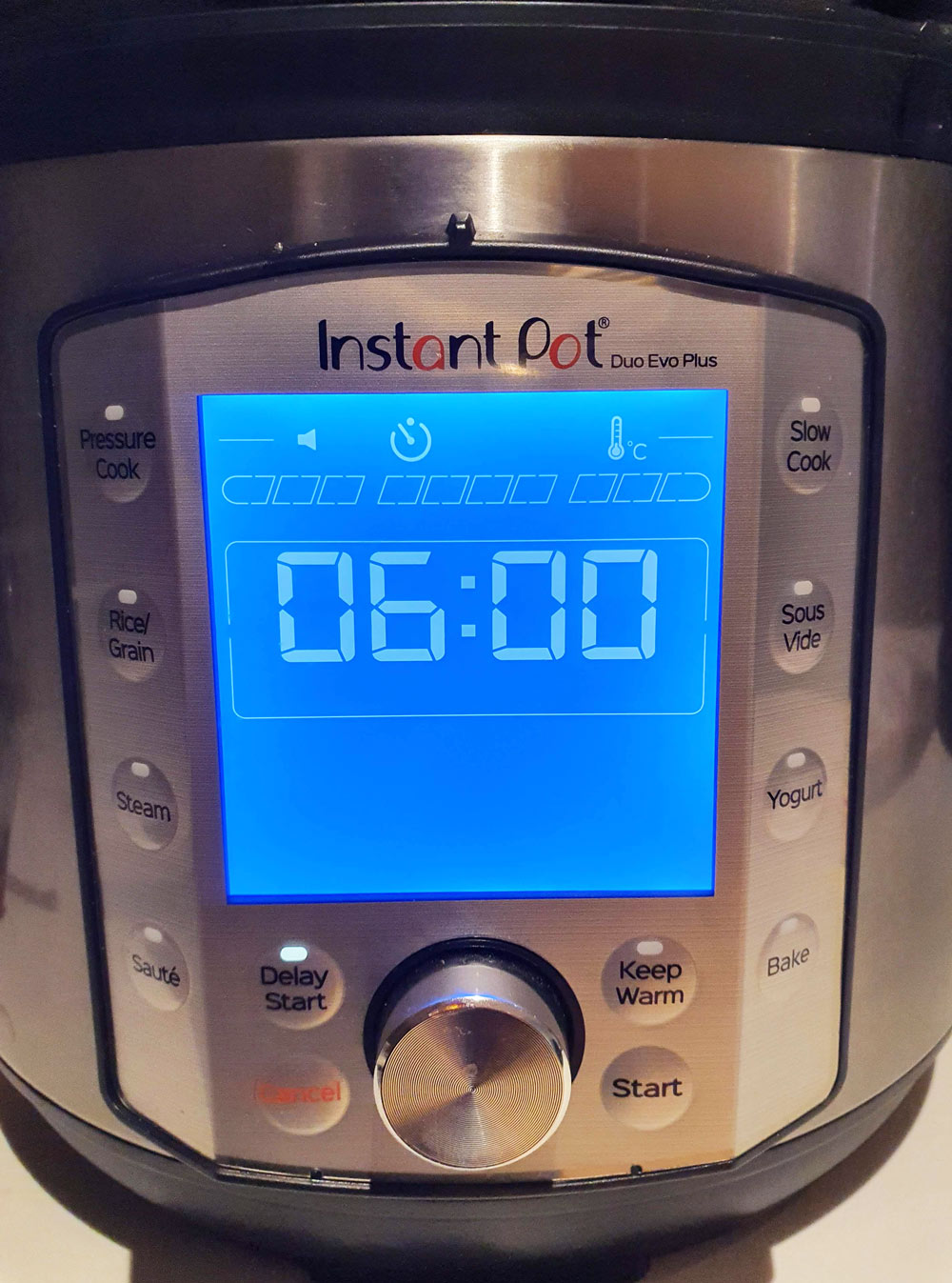 Set a cooking program according to your recipe.
Press the "Timer" key. Use "+" and "-" buttons to set the delayed hours as you like. Then press the Instant Pot timer key again to change the minutes. The set time is the delayed time before the Instant Pot starts operating at the set cooking program.
After the second press on the timer key, the "Timer" function starts within 10 seconds. The countdown starts on the LED display, and the flashing green indicator on the "Timer" key appears solid green.
To cancel the Timer operation, press the "Keep-Warm/Cancel" key at any time.
The Instant Pot will automatically start the cooking process when the delay timer counts down to 0. Once the food is prepared, the cooker will enter the Auto "Keep Warm" cycle for about 10 hours.
When to Use The Delay Start Function?
Here are some instances where you might want to reach for the Delay Start on your Instant Pot:
Soaking rice. Set the Delay Start to begin cooking the rice 15 minutes later.
Soaking beans. Set the Delay Start to begin cooking the beans 6 to 8 hours later.
Prepping for a party. Set a recipe in the Instant Pot up to 2 hours before cooking.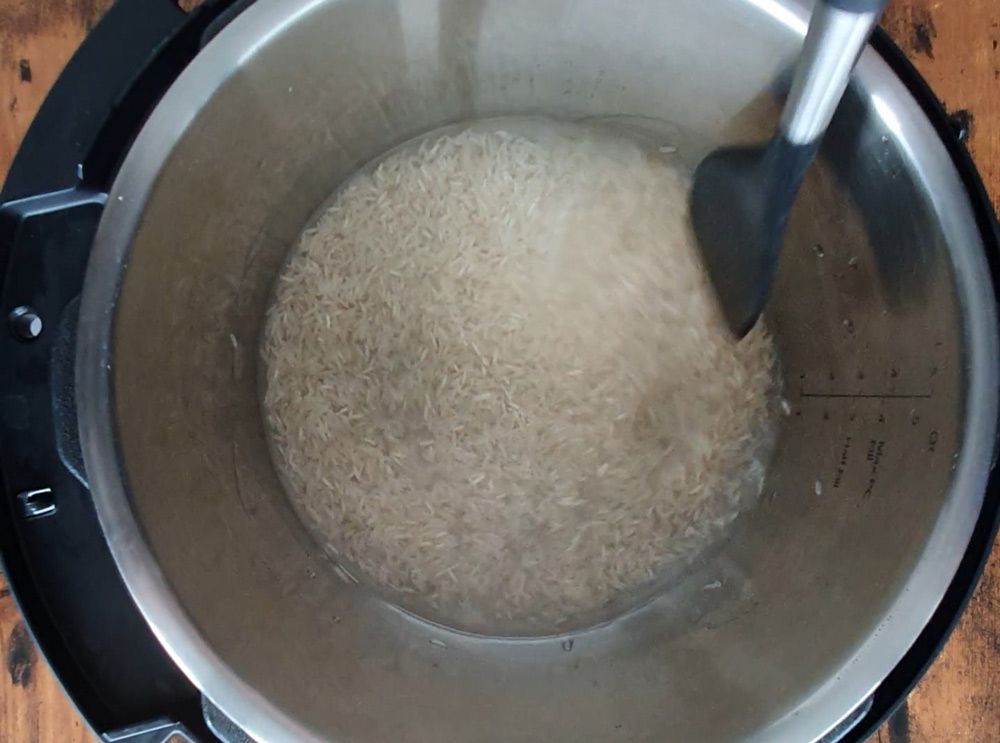 Having a Few Instant Pot Problems?
Getting the hang of something new may be difficult at first but you aren't alone. Here are some common issues with the Instant Pot and the Delay Start that we can help solve.
The Instant Pot Timer is Not Starting
It is important to note that starting the Instant Pot will take at least 15 minutes to pressurize and start the timer. If you set something to cook for 5 minutes in 6 hours time, it will only start to pressurize at the 6 hour mark. It can take up to 15 minutes for pressure to build, and that is when the 5 minute cook time will start.
If it's been longer than 20 minutes and the timer still hasn't started, you may need to reset it. Or it could be malfunctioning.
The Instant Pot Says Burn on the Display
When the burn message appears on the display screen of the Instant Pot, it is an indication the food might burn or the pot might be at risk of damage. Don't worry about it exploding though, the pot will automatically turn off.
This can happen because there is too little water in the pot, the water hasn't reached the bottom and sides of the pot, or there is some burned on food on the bottom of the pot. It will, unfortunately, prevent your delay start from actually starting. You will need to fix the issue before proceeding.
See our full guide to the burn notice and how to fix it.
The Instant Pot Keeps Beeping
The pot normally makes a beeping sound when the timer on the Instant Pot is set on or off. If it makes that sound at any other time, check for a coded message on the screen and try to fix the problem. In most cases, the beeping is due to the Instant Pot overheating.
An Error Code Message Has Appeared
If your Instant Pot shows an error code message, such as a C1 error code, this means your temperature sensors are not functional. Similarly, a C5 error code message means the inner pot does not have sufficient water in it. Always check in with customer support for help on other additional error code messages.
Why Use An Instant Pot?
The Instant Pot is one of the most useful kitchen appliances you can buy, because it drastically cuts down on the cooking time for developing flavors in soups and stews, getting tough cuts of meat tender, and even baking a cheesecake. And there are many accessories that will help you get more out of your Instant Pot.
If you don't have one yet, check out our guide on which one to buy. Also see our guide to How to Use an Instant Pot for more information.
Final Thoughts on the Delay Start Function
Whenever you need to fix up something now and have it start cooking later, the Instant Pot Delay Start function really comes in handy. While you probably won't use it all the time, you'll definitely be glad you have it when the time comes.
🥧 If you're interested in more great recipes, I share all my favorite recipes over at A Food Lover's Kitchen, and you'll find air fryer recipes at Air Fry Anytime, and cocktails and drinks at Savored Sips. Check it out today!
Like this recipe? We'd love for you to share it on your Pinterest boards! Click to follow our Pinterest boards so you can find all our recipes! You can also find us on Facebook!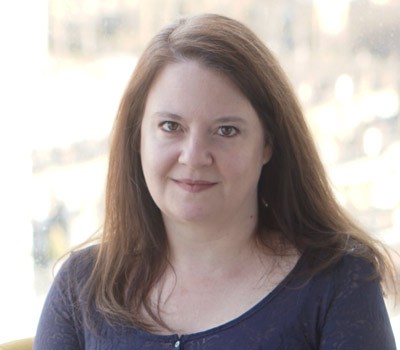 Laura is a passionate home cook and the owner of A Pressure Cooker Kitchen. She is dedicated to helping people create delicious Instant Pot meals with ease. Laura is an expert at developing recipes that can be prepared quickly and easily using a pressure cooker.