Intimidated by your Instant Pot? Don't worry, you're not the only one. It is a pressure cooker, after all, and it can be a little worrisome at first. I've known people to leave their new Instant Pot in the box rather than face the fear. But don't fret. I am going to ease your mind with some must-know Instant Pot tips for beginners, so you can give it a go and start to trust it.
An Instant Pot is a multifunctional kitchen appliance that's really going to come in handy for you, even if you don't do a lot of cooking. It's pretty much a work horse that can do it all: pressure cook, slow cook, sauté vegetables, cook rice, steam, and warm stuff. You can even make yogurt.
» For quick and tasty dinner recipes try these 11 Instant Pot Meals in Under 30 Minutes.
» You might also like 15 Instant Pot Accessories You Need and How to Use an Instant Pot Trivet.
If you've just bought yourself an Instant Pot, kudos to you! Meal prep and cooking are about to get real simple (and fun, if I may add).
Before you get started, here are 6 must-know Instant Pot tips for beginners (see the slideshow version) that you need to know about your Instant Pot. Once you've read through this, you can move on to our How to Use an Instant Pot quick guide.
Our Best Instant Pot Tips for Beginners
1. The Basics
Although Instant Pots are safe to use, you need to follow some safety precautions to avoid accidents. I recommend reading the manual thoroughly. Here are some basics you should always know before starting to cook with an Instant Pot.
There are three main parts:

The base unit: This contains the buttons and the heating element. It's not dishwasher safe.
The inner pot: This is where the food should go. Never put food directly on the heating element.
The lid: This contains the stream release valve, the float valve, and the sealing ring on the inside.

Make sure the parts are clean: food can get stuck in the steam release valve and the float valve (aka the pin). Make sure to clean them before cooking. The lid is dishwasher safe in most models.
Never release steam with your face (or hands) directly above the steam release valve: the steam will be scalding hot. Always use a mitten or a wooden spoon to turn the ledge.
Do not try to open the lid while cooking or with the pot still pressurized: you should always wait until the float valve is back to its original position before trying to turn the lid.
2. You Need At Least One Cup of Liquid
Since Instant Pots cook with steam, you need to add at least 1 cup of liquid every time. It can be water, broths, or liquid-y sauces. When using a thick sauce, like barbeque sauce, add a little extra water to the sauce.
For recipes that can't be cooked in liquid, you can use the pot-in-pot method. This method of cooking involves putting the required water in the bottom of the pan, then putting the food inside another pot and placing it on top of a trivet in the inner pot. The food will cook without having to add any water to it.
3. Cooking Time vs. Total Time
New users usually get confused between the cooking time and the total time it takes to cook in your Instant Pot. When recipes quote time as "cooking time" they usually mean only the time it will take for something to cook in the Pot after it has pressurized.
The Instant Pot takes from a couple minutes up to 20 minutes to develop the pressure needed to cook something. During this period the display would show either "on" or the time you've set. Only once it's completely pressurized will the float valve rise and the timer start counting down.
When the timer has run for the set time, the display will show L 00:00 and will start counting upwards. This is when the steam will being to released naturally. Usually, recipes do not account for the time it takes to build up pressure and release it. So you'll need to include that extra time when determining the actually total amount of time it will take.
PRO TIP: To reduce the total time, you can help your Pot by adding warm ingredients, especially liquids. If that is not an option you can always preheat your Pot. Turn the sauté mode on for a couple of minutes while you are fetching the ingredients. This will reduce the time it takes to build pressure.
4. Natural-Release vs. Quick-Release
There are two ways you can release the pressure that has built up in the Instant Pot: natural release and quick release. This might be confusing at first. Let me simplify it for you. After your Instant Pot has run for the set cook time, it will take some time to release the pressure inside. A natural release involves no intervention on your part. You just let it slowly release on its own.
A quick release involves you turning the steam release valve to "venting" or pushing up on the release button, in newer models. The pressure inside will release at a high speed by venting the pressure out. You need to be very careful while doing this because the steam is very hot and can burn you if you're in the line of steam.
Quick-release helps stop the cooking immediately after the timer has run while in the natural release the food cooks a little more in the residual heat. To know which one to use, look at what the recipe says and follow that.
In general, you would use a natural release for foods that won't be ruined by a little extra time, like soups, stews, and meats. Use a quick release for things that can easily overcook, like vegetables, cakes, or rice.
5. The Two Most-Used Buttons
The buttons on your instant pot can be daunting, especially when you're just starting out. It might have sounded like a great thing to have all these pre-programmed buttons, but then it just looks intimidating when you don't know what they all mean or do.
However, as a beginner, the only buttons you'll really be using are the "sauté" and the "pressure cook" buttons. You use saute to brown meats or saute onions before adding the rest of the ingredients. And you use the pressure cook button to turn the Instant Pot onto high pressure and start the cooking.
Once you push pressure cook, you will also have to push the up and down arrows to se the time you need. The timer setting can also be a knob that you twist, instead of buttons (on some models). And you may have to also push the start button, on some models. But that's just a total of 4 buttons you need to know.
Even seasoned Instant Pot users say that they use these two buttons 95% of the time. I've never actually even touched the pre-set buttons on my machine. If you only focus on these two buttons, it will be a lot easier to get the hang of your Instant Pot.
6. The Fill Line
If you look closely, inside the inner pot you will see 2 lines inside your inner pot that read either "1/3″ and "2/3", or "Half Fill" and "Max Fill". Never fill your pot beyond the Max Fill or 2/3 line. This is the maximum capacity of your Instant Pot. Adding more than it can handle is when accidents occur.
When you're cooking grains that expand, such as rice or quinoa, or foods that rise up such as cakes, do not fill the inner pot beyond the 1/3 line. Following this will ensure your food cooks evenly and safely.
Why Use An Instant Pot?
The Instant Pot is one of the most useful kitchen appliances you can buy, because it drastically cuts down on the cooking time for developing flavors in soups and stews, getting tough cuts of meat tender, and even baking a cheesecake. And there are many accessories that will help you get more out of your Instant Pot.
If you don't have one yet, check out our guide on which one to buy. Also see our guide to How to Use an Instant Pot for more information.
CONCLUSION
With all these beginner-friendly tips under your belt, you're good to go. Follow these tips to make meal prep and cooking feel like a breeze. Happy Instant Pot-ting!
🥧 If you're interested in more great recipes, I share all my favorite recipes over at A Food Lover's Kitchen, and you'll find air fryer recipes at Air Fry Anytime, and cocktails and drinks at Savored Sips. Check it out today!
Like this recipe? We'd love for you to share it on your Pinterest boards! Click to follow our Pinterest boards so you can find all our recipes! You can also find us on Facebook!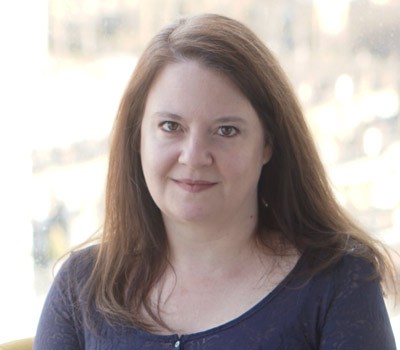 Laura spends a lot of her time cooking and creating recipes to share. She loves traveling and learning about new foods around the world to bring into her own recipes at home.