Are you wondering how to deglaze an Instant Pot? Well, you've come to the right place. You'll find easy-to-follow steps and deglazing tips below.
The Instant Pot is a handy kitchen appliance that cooks delicious dishes while saving time and energy. However, panic might just set in when you see the dreaded burn warning message while cooking.
» You might be interested in How to Do Pot in Pot Cooking in the Instant Pot.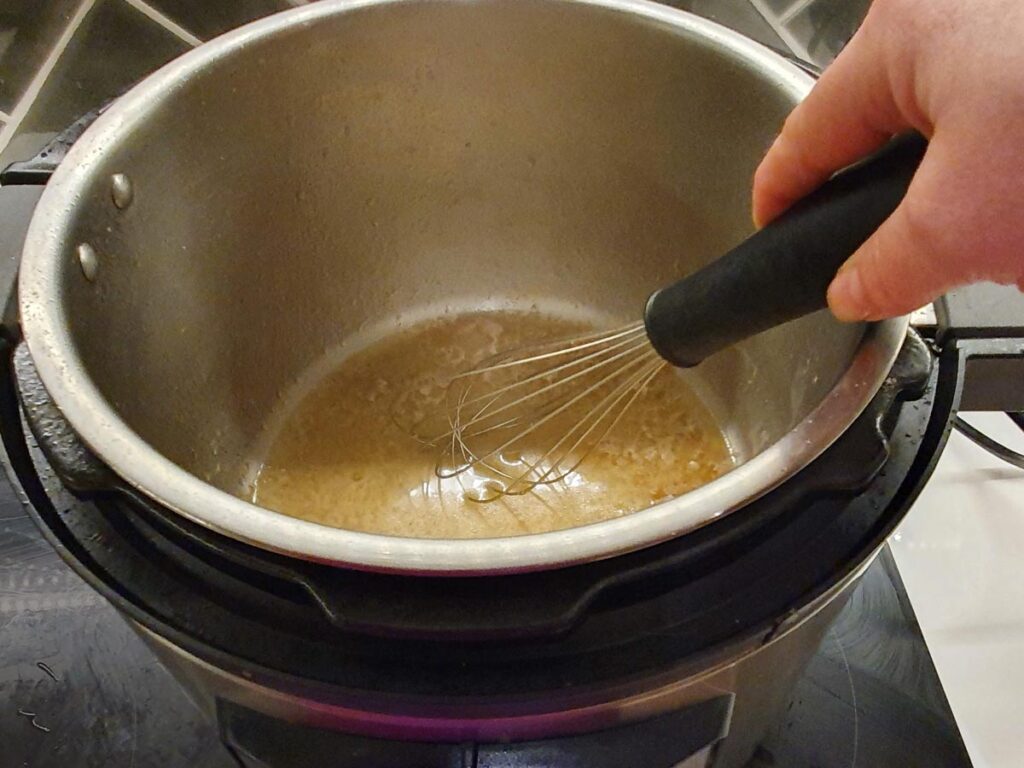 There are many reasons why the Instant Pot says burn, but a common one could be that it simply needs to be deglazed. Read below to find out just how easy this is to do.
What Does Deglaze Mean in Cooking?
Before we take a look at the steps, you might be thinking, 'what does it mean to deglaze a pan or pot.' Simply put, deglazing is the process of removing all the food pieces that are stuck to the bottom.
If you're cooking with burned bits of food at the base, you may notice that your Instant Pot shows "burn." To avoid this, you'll want to deglaze the pot before you continue cooking. Keep in mind that there are other reasons for burning, so be sure to inspect your pot.
Tip: If you've burnt the Instant Pot liner, you can clean it using a mixture of water, baking soda, and liquid dish soap.
When to Deglaze an Instant Pot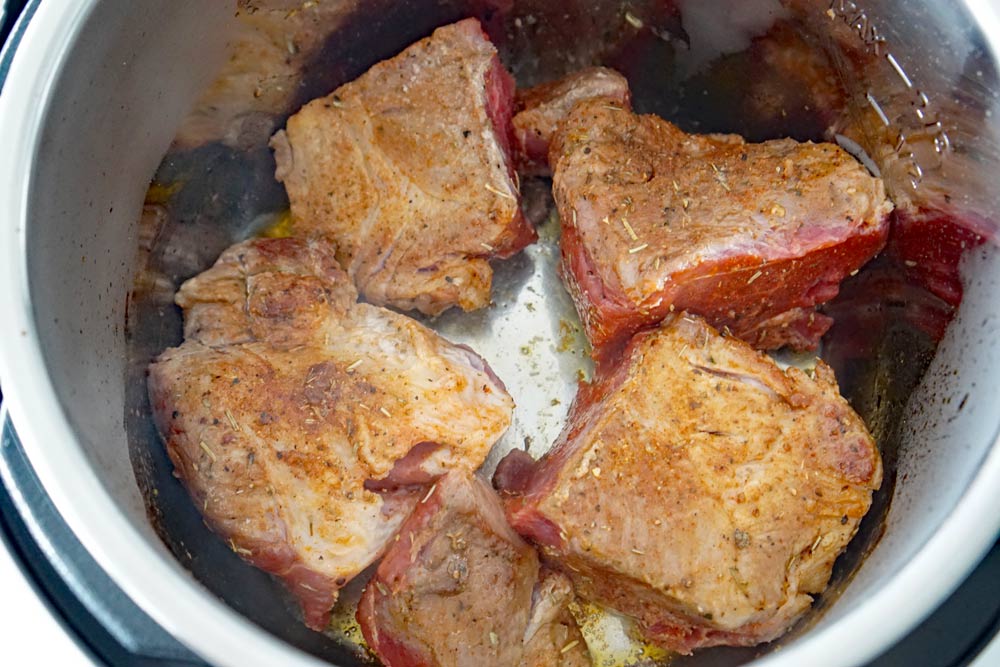 When you're using the Instant Pot as a pressure cooker, there is rarely any need to deglaze the pot. This is because the Instant Pot uses water/steam to cook which doesn't allow for food to burn on the bottom.
The need to deglaze comes in when you're using the saute function to saute or sear food before pressurizing, or just in place of using a pot on the stove. Many recipes will call for you to sear food first to get a browned layer and develop flavor. The pot gets very hot and can cause food to stick and brown on the bottom.
Deglazing After Using Instant Pot Saute Function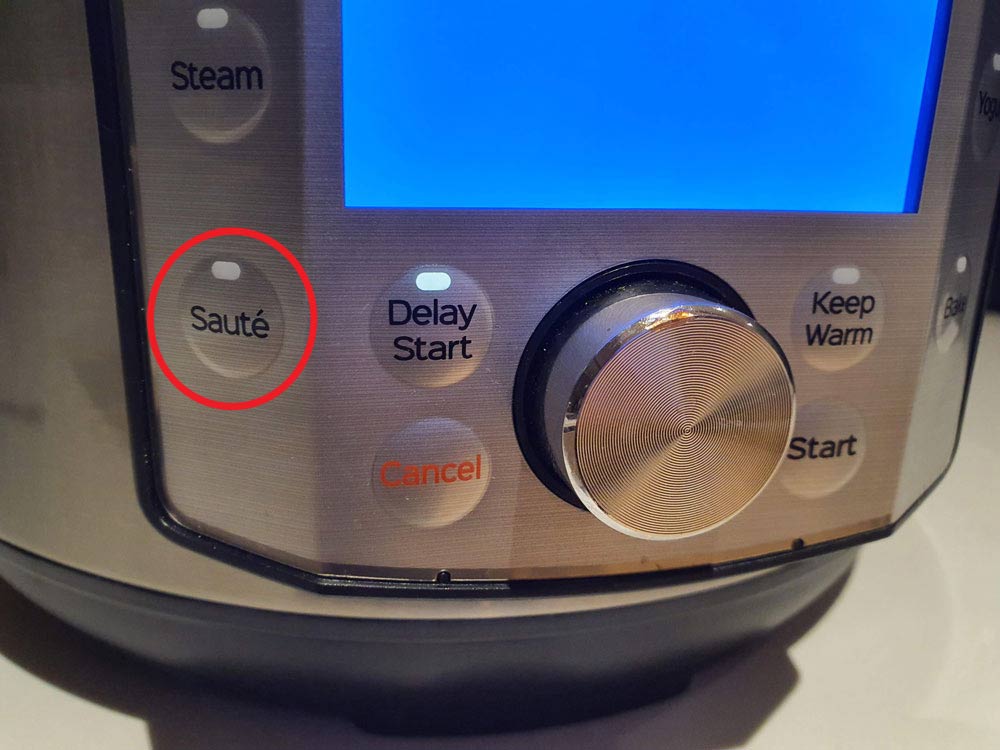 You will use the sauté function when preparing a pork roast or ground beef dish, to get extra flavoring on the meat. When you sauté ingredients like meat – or even onion, and garlic – they might stick to the bottom of the pan and start to burn there.
Once the ingredients are finished searing, you will remove them and set them aside. Then you'll want to deglaze your Instant Pot before continuing cooking your tasty creation. This will pull all the browned bits and all that delicious flavor that's developed, off the bottom of the pot and keep it from giving the burn notice.
How to Deglaze an Instant Pot
Deglazing an Instant Pot is quite straightforward. You'll simply scrape the bottom to remove the food stuck to it. As easy as that sounds, there are a few easy steps to follow to do it right.
Step 1: Switch Off the Instant Pot and Remove Food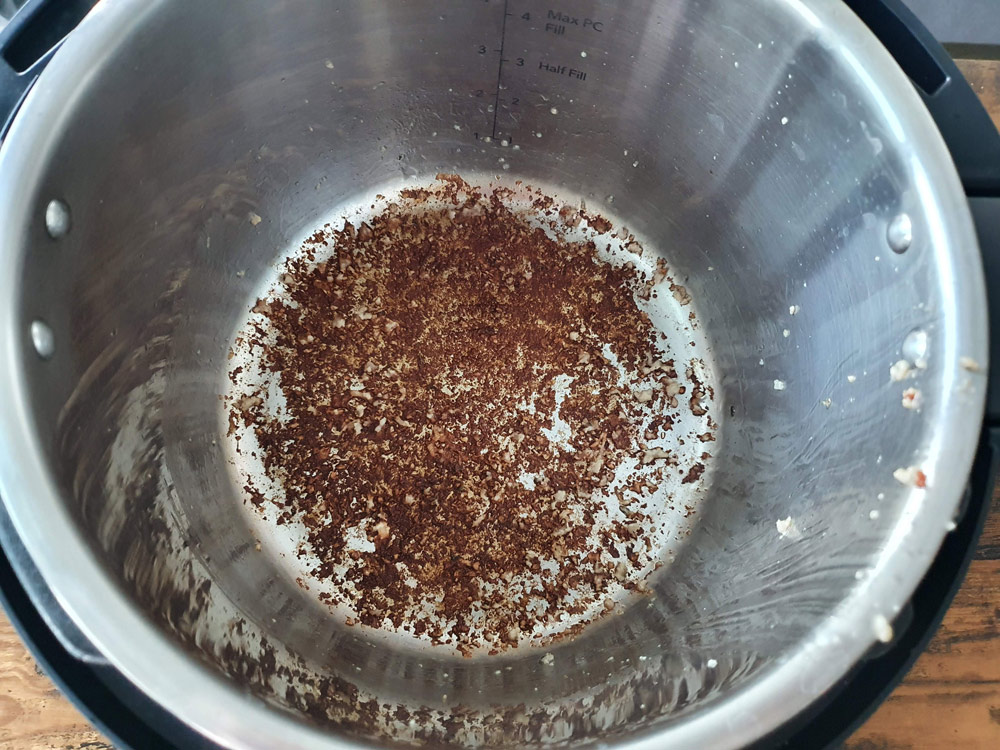 After browning your ingredients, you'll want to switch off your Instant Pot. This will help the pot to cool down and avoid the burn warning message. You should also make sure that all the food is removed from the inner pot.
You'll see caramelized and brown bits of food stuck to the bottom, but don't worry, the deglazing process will take care of it.
Step 2: Add Liquid to the Inner Pot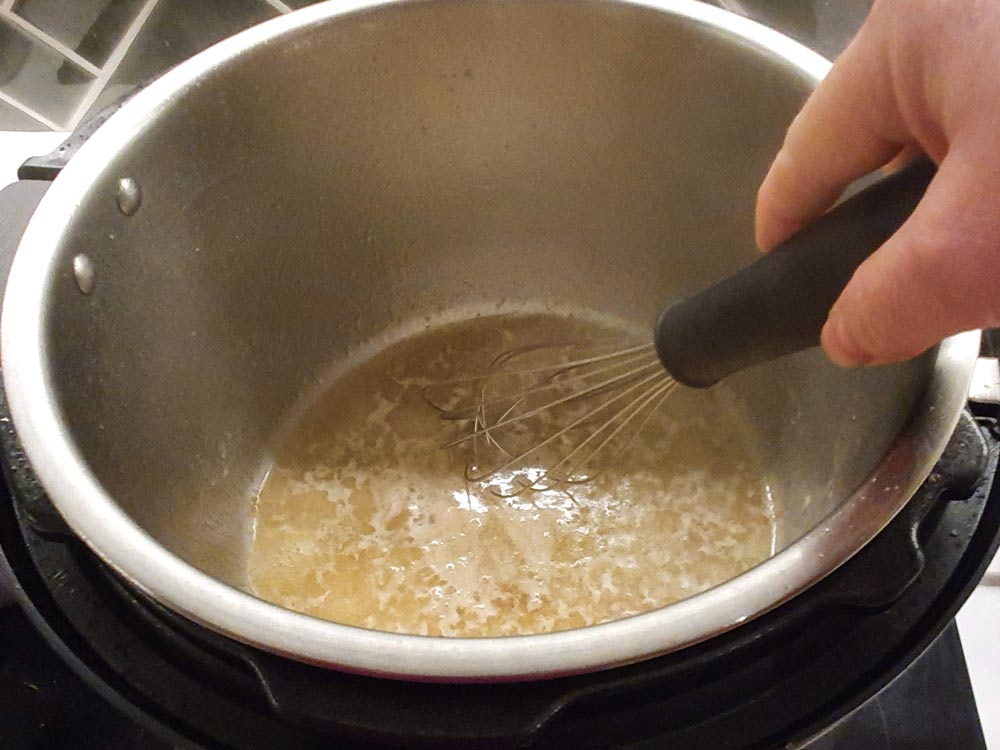 Now you'll want to add some form of liquid to the pot. Although wine is a popular liquid to use, you can deglaze without wine too.
A few other liquids that you can use include broth and water. Using one of these thin liquids will do the job just fine, but broth or wine is recommended as it adds a richer flavor.
When adding in liquid, be sure to check your recipe first. For example, if you're making a dish that needs beef broth, you can add a portion of the broth for this step.
Step 3: Scrape the Bottom of the Inner Pot With a Wooden Spoon or Whisk
Now that you've removed the food, and added water, you can gently scrape the bottom on the inner pot with a wooden spoon or silicone spatula. Whisk gently to remove all the bits from the bottom. It might take a minute or two, but the liquid will help dislodge the bits.
Tip: The caramelized bits of food add loads of flavor to a dish, so you can definitely leave it in the pot after you've scraped it loose.
Step 4: Continue Cooking
After you've scraped off the brown bits from the bottom of the pot, you can add in any additional ingredients and continue cooking your meal. This process is often used with meats, like pork roast or pork shoulder, where you need to sear the meat, then add the remaining ingredients and pressure cook.
Why Use An Instant Pot?
The Instant Pot is one of the most useful kitchen appliances you can buy, because it drastically cuts down on the cooking time for developing flavors in soups and stews, getting tough cuts of meat tender, and even baking a cheesecake. If you don't have one, check out our guide on which one to buy. Also see our guide to How to Use an Instant Pot and the many accessories you can buy for it.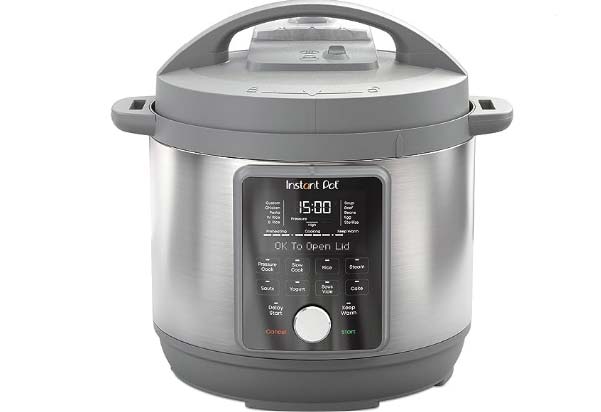 New modern design with an upgraded ANTI-SPIN inner pot for easy sauté or stirring and 13 customizable smart programs.
Conclusion
Now that you know what deglazing is and how to do it, you can keep your instant pot clean and add some extra delicious flavors to your dish. Whether you're preparing a family favorite or cooking for a dinner party, the deglazing method will come in handy.
So, are you ready to keep your little kitchen helper clean and cook some tasty creations? If you're looking for more tips about cooking in this nifty appliance, check out this guide on the wonderful ways to use an Instant Pot. Happy cooking!
🥧 If you're interested in more great recipes, I share all my favorite recipes over at A Food Lover's Kitchen, and you'll find air fryer recipes at Air Fry Anytime and cocktails and drinks at Savored Sips. Check it out today!
Like this recipe? We'd love for you to share it on your Pinterest boards! Click to follow our Pinterest boards so you can find all our recipes! You can also find us on Facebook!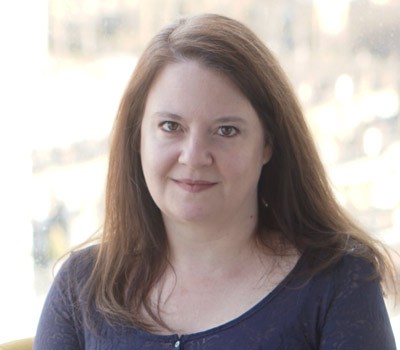 Laura is a passionate home cook and the owner of A Pressure Cooker Kitchen. She is dedicated to helping people create delicious Instant Pot meals with ease. Laura is an expert at developing recipes that can be prepared quickly and easily using a pressure cooker.