If you're planning to buy an Instant Pot, you'll quickly discover that there are quite a few models available. They come in different sizes, with different functionality, and in varying price ranges. It can be difficult to figure out which one you should buy from this expansive range of products.
Which Instant Pot you buy really depends on your cooking level, you're budget, and your desired level of control. There are units that are best for beginners (Duo & Lux), as well as those built for experts (Ultra & Max).
» You might also be interested in How to Use Delay Start on an Instant Pot.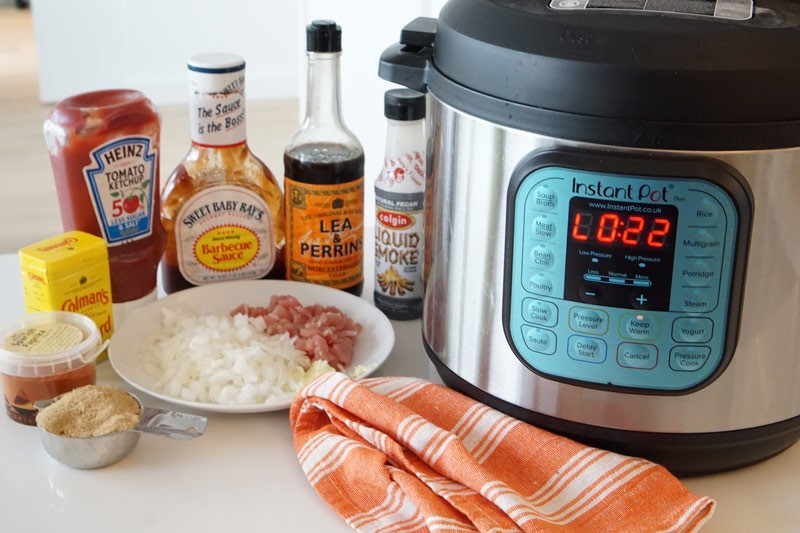 For intermediate users – which I like to think is most of us – there's the Duo Evo Plus, which is the best all-around bang for the buck. And there's an Instant Pot with an air fryer built in – the Duo Crisp.
Want to know the differences between an Instant Pot and a pressure cooker? Read more about them both here.
Why Use An Instant Pot?
The Instant Pot is one of the most useful kitchen appliances you can buy, because it drastically cuts down on the cooking time for developing flavors in soups and stews, getting tough cuts of meat tender, and even baking a cheesecake. And there are many accessories that will help you get more out of your Instant Pot.
If you don't have one yet, check out our guide on which one to buy. Also see our guide to How to Use an Instant Pot for more information.
Depending on what kind of deal you can find, the average Instant Pot will set you back anywhere from $70 to $180. While this doesn't make it the cheapest kitchen appliance on the market, it's also nowhere near the highest and it can do so much.
Let me quickly run you through the most popular models and sizes so you can make an informed decision on what to get.
Available Sizes
Let's start by talking about size. The size of meals you want to cook, or even the size of your family will determine what Instant Pot is the right size for you. Most come in the following sizes:
3-5 quart: works well if you are mainly cooking for 1-3 people. It works great for dorm rooms, and is a must have in a small apartment.
6 quart: the most versatile and also the most popular. Some of the models available will only come in this size. It's perfect for the average family and will fit all your pressure cooking needs. If in doubt, go with this size.
8 quart: a good fit for larger families, or if you know you'll be cooking a lot of large meals for family gatherings, church dinners and such.
There are many versions of each of these sizes. However, they are all fairly close to the same footprint, so if you choose a 6-quart, there's no need to worry about the size of the model you choose. They're all very similar.
» Check out the differences between the 8 Qt and the 6 Qt Instant Pot and 6 Qt vs 3 Qt Instant Pot.
Models
With size decisions out of the way, let's take a quick look at the different models available. There are three different main models with a couple of variations thrown in to keep you on your toes. Here are the main models.
Lux – Lowest cost, budge model
Duo & Duo Plus – Most popular, starter model
Viva – Similar to the Duo Plus
Ultra – Adds custom temperature options for sauté and slow cook, plus a cake maker, egg cooker, and sterilizer option. Also has a center dial to make adjustments
Smart – Adds unlimited programmable settings, ability to use it with a smart phone app to track progress. Does not include the extra "ultra" capabilities, and has 2 delay start timers.
Max – Most expensive model. Unlimited programmable settings and smart built-in programs, additional safety mechanisms, custom temperature options for sauté and slow cook; Includes a sous vide option, 1100W (compared to 1000W in other models).
Duo Crisp – This version adds an air fryer lid so you can crisp up your foods after cooking them in the pressure cooker. It has all the functionality of the Duo, and all the functionality of a separate air fryer.
Each of the models have increasingly better and more robust features. If you're just looking for a base Instant Pot without all the bells and whistles, you can pick up the popular DUO for around $80. The Max retails for around $150.
Instant Pot Comparisons & Reviews
See more info on the lux
This is the basic Instant Pot model and the one I recommend for most people new to pressure cooking. You may also hear as this one as the 6-in-1 model. It's a pressure cooker, slow cooker, steamer, rice cooker, with sauté and keep warm functions as well for a total of six different ways of cooking.
Note that the lux only has a high pressure mode, which is the what you'll use most of the time anyway. The Lux also comes in different colors, including red, blue, stainless steel red, and stainless steel black, and floral patterns.
6-in-1
10 built-in programs
11.53 lbs
No lid holder
Only high pressure (no low pressure option)
---
See more info on the duo
The Instant Pot Duo is the most popular of the versions. It functions as sort of an entry-level, basic model that's not too expensive and doesn't have an overwhelming amount of functions.
It can do everything the Lux can, plus a few more things. If making your own yogurt at home is on your list of things you want to do regularly, spring for the duo.
Also if you want to have a high and low pressure mode, the Duo has that, while the Lux doesn't. Another feature we like on the Duo that the Lux doesn't have is cut-out handles, so you can rest the lid in notched handle of the lid.
7-in-1
13 built-in programs
11.53 lbs
Comes in all 3 sizes (3qt, 5.7qt, 8qt)
More ergonomic, easy to use handle on the lid
Has a high and low pressure mode.
See more info on the duo nova
The major difference I've found on the Nova is the digital display that gives more information on the screen than the Duo.
The Nova also has a new EasySeal lid that gives you one less thing to worry about because it automatically seals your Instant Pot. The Duo Nova is also the only Instant Pot available in a larger 10 quart size.
---
Duo Evo Plus aka Instant Pot Pro *Our Top Pick
See more info on the duo evo plus
If you're ready to take your game to the next level, the Duo Evo is the sweet spot. It's about $20-40 more expensive than the Duo, but has more functionality and a better design, so cooking in it is easier and a bit less frustrating.
This model has 9 functions, instead of 7. It can perform the following: pressure cooker, slow cooker, rice cooker, grain maker, steamer, saute, yogurt maker, sous vide, bake, and warm. It retails for about $20 more than the base Duo model.
It comes with 48 customizable program modes. You'll also notice that there is even more information given on the display screen.
The Evo also has the following newly improved features:
The inner pot has handles so you can easily move it in and out of the machine.
The inner pot has a flat bottom that can be used on all cooktops, including induction. The flat bottom also make sautéing in the Instant Pot much improved.
New easy-seal lid automatically seals the pressure cooker
The new and improved steam diffusing cover takes the fear out of the pressure release process
Pressure release time is shortened with our new quick-cool technology
New 1200w heating element reduces preheating time allowing you to make meals faster
---
See more info on the Duo Crisp
This 11-in-1 pressure cooker adds an air fryer capability to the range of products available on an Instant Pot. It only comes in an 8-quart size, but it comes with two lids – the pressure cooker lid and the air fryer lid – so you can go between the two and not only cook food faster, but also air fry it to crispy perfection before serving.
Instead of having two separate kitchen appliances, you get both products in one.
11-in-1: Use the pressure cooker lid to pressure cook, sauté, steam, slow cook, sous vide and warm. Use the air fryer lid to air fry, roast, bake, broil and dehydrate.
Instant Pot and air fryer all in one
1-One-Touch Cooking Programs: Pressure cooker, Sauté pan, Steamer, Slow Cooker, Sous Vide, Food Warmer, Air Fryer, Roast, Bake, Broil and Dehydrate.
Multi-level air fryer basket with dehydrating and broiling tray.
interchangeable lids with protective pads for easy storage.
1500-watt power
---
See more info on the ultra
The Instant Pot Ultra is for advanced Instant Pot users and those who want more control over the temperature when cooking. It's not the one I'd suggest for your every-day user who just wants to have the easiest experience. It has a central dial with a simple turn and press mechanism that provides added precision in program selection and adjustment. It's a newer model with new features like altitude adjustment, a cooking indicator, and a steam release reset button. It also has an "Ultra" button for custom programming. The new features include sterilize, cake and egg programs.
10-in-1: pressure cooker, slow cooker, rice/porridge cooker, yogurt maker, cake maker, egg cooker, saute/searing, steamer, warmer, and sterilizer.
Ultra button allows you full control of the settings with a simple turn and press center button
Custom temperature control for saute and slow cooker
The Ultra Instant Pot also has an auto-closing pressure valve
11.84 lbs
---
See more info on the smart+
The Instant Pot Smart will do everything the previous two models do and more. The digital interface on the pot itself and the app that connects to your instant pot, allow you to control temperature and cooking durations for your meals as you see fit. If you like gadgets, prefer the ease of being able to save your favorite recipes and instant pot settings on your smart phone, and love full control over your pot, this is the model to get.
Unlimited programs
13 built-in programs
12.20 lbs
Can be used with wifi and the smart app
---
See more info on the max
The next level Instant Pot is the Max. It adds the ability to do home canning inside the pressure cooker. And it gives the option of unlimited programmable settings and increased security.
Unlimited programming options
Max, high and low pressure options
Added canning and sous vide feature
Custom temperature control for saute and slow cooker
13.25 lbs
How to Choose the Right Instant Pot for You
If you're on a budget, go for the Lux model. If you want to be able to make yogurt, but don't need the fancy settings, consider the Duo.
When choosing one of the higher-end models, you should base your decision on what feature you most want to be able to use. The smart app is a great reason to choose the Smart. The center dial is a great reason to buy a model with that feature.
If you want to use it as a sous vide machine, buy the Max. If you want to use it as a canning system, also buy the Max. To be perfectly honest, it's hard to go wrong no matter what model of instant pot you choose.
I've had a Duo Plus for a long time and I love it. There could be additional features, but they aren't necessary and don't stop me from cooking whatever I want.
Pit it and share it!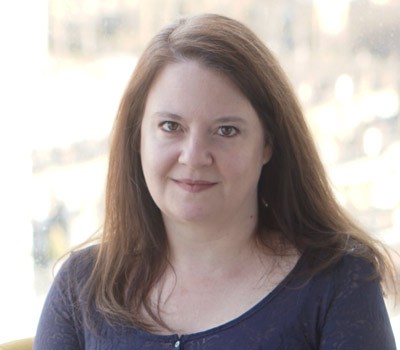 Laura spends a lot of her time cooking and creating recipes to share. She loves traveling and learning about new foods around the world to bring into her own recipes at home.