Not sure whether to get an Instant Pot or rice cooker to make rice at home? This post will help you understand the differences (and similarities) between the two and pick the one better suited to your cooking needs.
If you've been looking at cooking appliances to add to your arsenal of kitchen equipment, you may have considered this debate: Instant Pot vs rice cooker. It can be hard to choose products and accessories that will work best for you, especially when many options are available.
Before we look at which is better — rice cooker vs. Instant Pot — we first need to understand both and what they do.
What is an Instant Pot?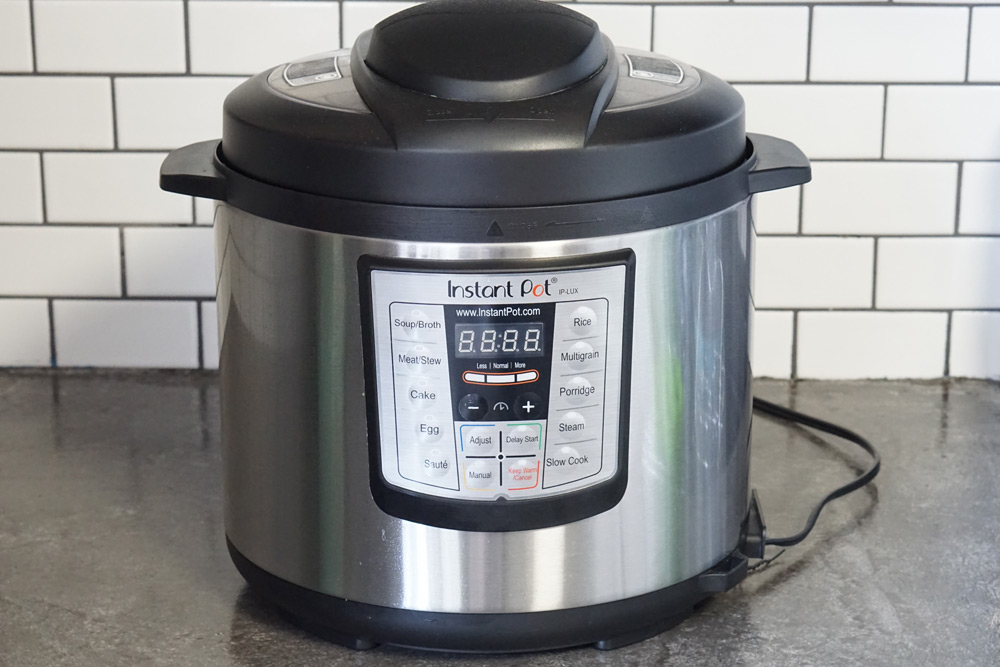 An Instant Pot is a cooking appliance that combines slow cooking, rice cooking, pressure cooking, warming, sautéing, and steaming into one convenient multicooker. You can (almost) do it all with this nifty kitchen appliance.
Instant Pots consist of three parts: a cooking element at the bottom of the housing of the pot, an inner pot made of stainless steel, and a lid with a sealing ring and steam-release valve.
They speed up the cooking process by using heated liquid in an enclosed chamber to produce high pressure. Because the pot is sealed, only a tiny amount of liquid escapes, and the food keeps its nutrition and delicious taste. This, plus their versatility, is why many cooks love Instant Pots.
Another great thing about them is that you don't need to make frequent trips to the kitchen to check on your food. Just set, press, and relax.
What is a Rice Cooker?
On the other hand, a rice cooker is a kitchen appliance used to cook rice much quicker than stovetop cooking. Rice cookers are gadgets that perfectly cook rice automatically.
They come with a pot connected to a heating source and thermometer that monitors and changes the pot's temperature, similar to slow cookers and pressure cookers. In addition, they have solid handles and a set of controls on the front of the appliance.
You won't need to supervise the rice cooker while cooking — just like an Instant Pot. But bear in mind that you may have to stir your rice every 2-3 minutes to prevent the bottom layer from burning.
The Difference Between a Rice Cooker and Instant Pot
The main difference between rice cookers and Instant Pots is that a rice cooker only cooks rice, whereas you can use an Instant Pot as a rice cooker and to cook various other meals (like delicious baby back ribs). Thus, the latter is more versatile.
On the other hand, rice cookers are safer to use than Instant Pots, since they don't come with the dangers and risks of a pressure cooker. However, Instant Pots have many safety features like release valves. These help users prevent accidental burns.
While both rice cookers and Instant Pots save you time in the kitchen, rice cookers are a lot slower since they don't have pressure building up inside them. It will take between 25 and 35 minutes to cook rice in a rice cooker, whereas an instant pot takes just 20 minutes (including the pressure release time) when cooking at high pressure.
Why Use An Instant Pot?
The Instant Pot is one of the most useful kitchen appliances you can buy, because it drastically cuts down on the cooking time for developing flavors in soups and stews, getting tough cuts of meat tender, and even baking a cheesecake. And there are many accessories that will help you get more out of your Instant Pot.
If you don't have one yet, check out our guide on which one to buy. Also see our guide to How to Use an Instant Pot for more information.
Advantages of Using Instant Pots
Instant Pots cook foods a lot faster. It's been reported that you can prepare hearty meals in less than 30 minutes.
They combine various cooking appliances into one gadget, so you don't have to purchase multiple expensive kitchen appliances.
Instant Pots are incredibly versatile.
Their modern interface (compared to the traditional stovetop pressure cooker) offers many different cooking options.
Instant Pots are available in various series and models, allowing you to choose ones with more functionality (like the Instant Pot Duo Crisp, which is also an air fryer).
Instant Pots are more energy-efficient compared to rice cookers or pressure cookers.
Disadvantages of Using Instant Pots
They are more costly than rice cookers.
Instant Pots are bulky and harder to clean.
There's a bit of a learning curve when using them.
Small Instant Pots may not cook enough for a large family.
Simpler Instant Pot models can't fry or crisp food.
Customers have reported that food smells remain on sealing rings, even after cleaning them properly. To circumvent this, you may want to consider purchasing an extra sealing ring. One can be used to cook savory meals, and the other can be used to make desserts.
When looking at Instant Pot rice vs rice cooker food, rice cooked by the latter is perfectly soft and fluffy. With an Instant Pot, you risk either undercooking or overcooking your rice.
Advantages and Disadvantages of Using a Rice Cooker
There are some pros and cons to evaluate when looking at a rice cooker vs. an Instant Pot.
Advantages of Using Rice Cookers
Rice cookers automatically cook your rice for you.
Many rice cookers are easy to clean.
They are easier to use due to their simple buttons and instructions.
Even some of the best rice cookers can be cheaper than Instant Pots.
Most modern rice cookers come with a warming feature to keep your rice warm after cooking, so you can dish up a serving of warm and fluffy rice.
Disadvantages of Using Rice Cookers
Although modern rice cookers can cook oatmeal, quinoa, and steam vegetables, their primary function is to cook rice.
You have to use specific utensils (usually plastic) to avoid scratching their surface.
You may have to stir the rice every 2-3 minutes while cooking to avoid burning the rice's bottom layer.
Entry-level rice cookers may not automatically turn off once completing a cooking cycle. You'll have to turn your unit off by removing it from its power source.
Rice Cooker or Instant Pot? Make the Right Choice
While the rice cooker versus Instant Pot debate has been popular on the Internet, there's nothing worse than purchasing a cooking appliance only to find that it's not quite what you expected. We suggest you carefully research your options, so that you won't be disappointed.
The Instant Pot is the better choice if you'd like to cook delicious rice and experiment with other dishes in the kitchen. Why not follow this recipe to make perfectly fluffy Instant Pot jasmine rice once you've purchased your Instant Pot?
🥧 If you're interested in more great recipes, I share all my favorite recipes over at A Food Lover's Kitchen, and you'll find air fryer recipes at Air Fry Anytime, and cocktails and drinks at Savored Sips. Check it out today!
Like this recipe? We'd love for you to share it on your Pinterest boards! Click to follow our Pinterest boards so you can find all our recipes! You can also find us on Facebook!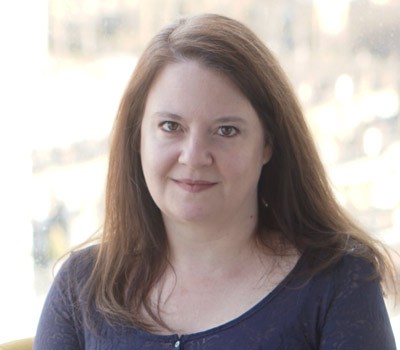 Laura spends a lot of her time cooking and creating recipes to share. She loves traveling and learning about new foods around the world to bring into her own recipes at home.