We've all been there: you've made a delicious meal with your multi-functional Instant Pot and wondered if you could pop it into the dishwasher with the rest of the dishes. This leaves one begging to know: "Is the Instant Pot dishwasher safe?"
This is a common Instant Pot question. Luckily, there's no need for you to look for answers anymore. This post will help you establish if the Instant Pot is dishwasher safe and how to correctly place your Instant Pot in a dishwasher.
» You might also like How to Deglaze an Instant Pot and Instant Pot vs Rice Cooker: Which is Better?
» Check out our Instant Pot Cooking Times Cheat Sheet so you never have to look up times again for your favorite foods you make in the pressure cooker. Print or bookmark it so you always have it handy!
Can The Instant Pot Go In The Dishwasher?
Yes, most parts of the Instant Pot are dishwasher safe. Apart from the Instant Pot's base, you can pop all parts of it into your handy dishwasher.
Just note that certain parts are suitable for placement on the top rack and others are better suited to the bottom rack. But more on that below.
Can I put my Instant Pot lid in the dishwasher? Yes, Instant Pot lids are dishwasher safe. You can clean your Instant Pot's lid and sundry parts in the dishwasher.
While you can technically wash the anti-block shield, float valve, and float valve silicone cap in your dishwasher, it's best to hand-wash these small parts to get a better clean. Plus, cleaning them by hand will ensure they don't fall to the bottom of the dishwasher during a cycle.
If you want a hassle-free way to clean your Instant Pot lid, dishwashers are a great choice.
Ensure you remove the small parts, plus the sealing ring, before you place the lid onto the top rack of your dishwasher.
Note: If you'd like to wash these tiny parts in your dishwasher, place them in the dishwasher's cutlery basket.
Instant Pot Float Valve
Once you've removed the silicone cap at the bottom, slide the float valve through and clean it by either placing it in the top rack of the dishwasher or hand-washing it in the sink.
Note: The upper rack of the dishwasher is loaded with lighter dishes like cups and small bowls. Heavier loads can damage the rack.
Instant Pot Anti-Block Shield
This part has to be removed and cleaned after each use. While you could place it in the dishwasher, it's best to wash it by hand to give it a proper clean.
Place your hands on the pot lid in the steering wheel position, position your thumbs, and push the anti-block shield upwards (towards the rim). Lift it up, and voila! It'll pop out, making it easy to clean with dishwashing liquid and water.
Instant Pot Steam Release Valve
Once you've removed the steam release valve from the lid, clean the inside of the steam release pipe so that it doesn't clog. Handwash the steam release valve (or place it in the top rack of the dishwasher).
Instant Pot Float Valve Silicone Cap
This part is also dishwasher safe. Simply remove it from the float valve on the lid and place it in the cutlery basket of the dishwasher.
Instant Pot Sealing Ring
Gently remove the sealing ring from the small hook rack holding it in place. Don't rip it out of place as it may tear the ring. When you're done, place it on the top rack of the dishwasher and wash.
Note: Instant Pot recommends customers replace their Instant Pot sealing rings every 12-18 months. This depends on usage.
Instant Pot Inner Pot
Rinse this stainless-steel inner pot and place it on the lower rack of your dishwasher. The inner pot is durable, so it can withstand the heat from the bottom rack.
In addition, your stainless steel inner pot won't weigh down too much on the lower rack, as it's suited to heavier loads.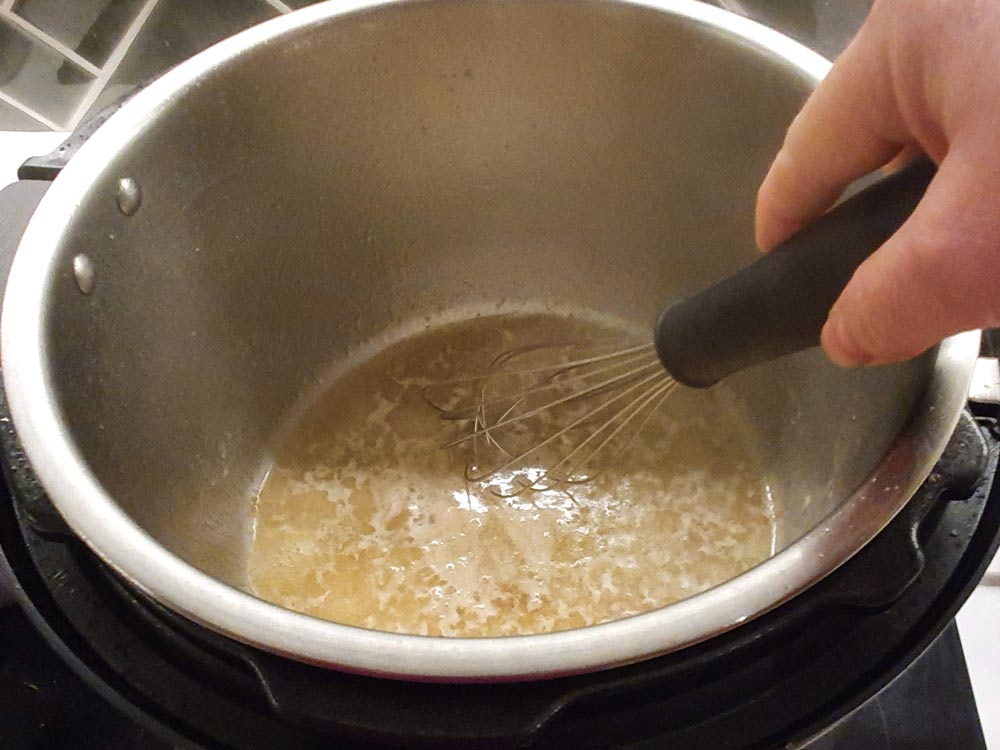 Instant Pot Condensation Collector
Place this on the top rack of your dishwasher and wash it to clean away build-up.
Note: If there's quite a bit of build-up, add a little vinegar, soap, and water to gently scrub away tough grime with a scrub brush.
Why Use An Instant Pot?
The Instant Pot is one of the most useful kitchen appliances you can buy, because it drastically cuts down on the cooking time for developing flavors in soups and stews, getting tough cuts of meat tender, and even baking a cheesecake. And there are many accessories that will help you get more out of your Instant Pot.
If you don't have one yet, check out our guide on which one to buy. Also see our guide to How to Use an Instant Pot for more information.
Instant Pot Cooker Base
This is one part of the Instant Pot that is not dishwasher safe. The interactive touch panel can be damaged by water. It isn't waterproof, so take care when wiping it down.
Note: Ensure you use a barely-damp (not soaking wet) cloth to wipe away any stains on the cooker base.
Instant Pot Steam Rack
Simply pop this steam rack into the top rack of your dishwasher and wash away. It's made of 18/8 food-grade stainless steel, so it's dishwasher safe.
Instant Pot Detachable Power Cord
As indicated by its name, the detachable power cord is not dishwasher safe. Clean it with a barely-damp cloth (as in the case of the cooker base) to get rid of any nasty food particles.
Final Thoughts: Is The Instant Pot Dishwasher Safe?
Thankfully, the Instant Pot has been designed in such a way that most of its components are dishwasher safe. No more worrying about whether your trusty Instant Pot is dishwasher safe. Simply scoop all the food bits out and get your multicooker squeaky clean.
Have a 3-quart Instant Pot? Take a look at these 3-quart Instant Pot accessories that are sure to elevate your cooking experience. Most of them are dishwasher safe too.
🥧 If you're interested in more great recipes, I share all my favorite recipes over at A Food Lover's Kitchen, and you'll find air fryer recipes at Air Fry Anytime, and cocktails and drinks at Savored Sips. Check it out today!
Like this recipe? We'd love for you to share it on your Pinterest boards! Click to follow our Pinterest boards so you can find all our recipes! You can also find us on Facebook!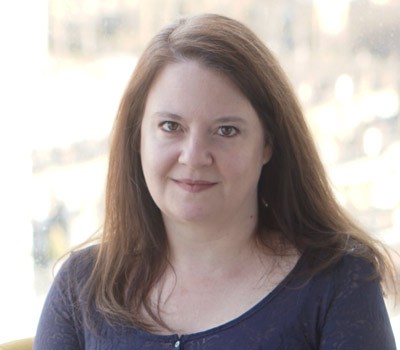 Laura spends a lot of her time cooking and creating recipes to share. She loves traveling and learning about new foods around the world to bring into her own recipes at home.