The Instant Pot is an indispensible tool in the kitchen. It can make cooking for a few or cooking for a lot very easy. And the good news is that it's available in multiple sizes, even a small 3-quart size, so you can cook as big or small as you like.
If you're trying to decide between the 6 qt vs 3 qt Instant Pot, below are a few simple considerations that will help you make the decision easier. Keep in mind that there is also an 8 qt and 10 qt size, if you want to round out your collection
» You might also want to read our full guide to choosing the right Instant Pot and our rundown of the 15 Instant Pot Accessories You Need
Whether you're about to be a first-time Instant Pot owner or adding another one of these nifty appliances to your kitchen, it's important to choose the right size for you. Each size is available in various models, offering wonderful benefits.
Why Use An Instant Pot?
The Instant Pot is one of the most useful kitchen appliances you can buy, because it drastically cuts down on the cooking time for developing flavors in soups and stews, getting tough cuts of meat tender, and even baking a cheesecake. And there are many accessories that will help you get more out of your Instant Pot.
If you don't have one yet, check out our guide on which one to buy. Also see our guide to How to Use an Instant Pot for more information.
Instant Pot 6 Quart vs. 3 Quart: Size, Pressure & Water Requirements
Wondering which Instant Pot to buy? You'll first want to consider the number of people you'll be cooking for. This will help you decide whether a 6 qt is too big or the smaller 3 qt size is big enough.
Here is a more in-depth look at the size, pressure, water requirements, and models available.
Size Comparison: 6 Qt vs 3 Qt Instant Pot
Although you can cook smaller portions in a larger Instant Pot, it's best to choose the ideal size for your household needs. Keep in mind that a 6 qt Instant Pot is generally more pricey, so be sure to consider your budget when deciding.
How Big Is a 6 Quart Instant Pot?
The 6-quart Instant Pot is 13.2″ x 12.2″ x 12.5″.
This is the original size that the Instant Pot was manufactured in and is the most popular size. It's an excellent option for smaller households of 2-5 people. You can cook most things in a 6 qt, including a small-sized full chicken, spaghetti for 4, a full cake, and 4-quarts of yogurt.
Keep in mind that you can't fill the inner pot full to the top, so while the total capacity is 6 quarts, you can only fit 4 quarts of food inside. There is a max-fill line that you don't want to exceed.
How Big Is a 3 Quart Instant Pot?
The 3-quart Instant Pot is 11.4″ x 10″ x 11.2″.
With a 3 quart Instant Pot, you can make smaller meals or smaller amounts of things like rice or black beans, without all the extra space in the pot. For instance, if you're only cooking 1 cup of rice, it's barely enough to cover the bottom of a 6-quart pot, but fits well in the 3-quart.
The benefit to this scenario is that it will take less time for the pot to come up and down from pressure, because there is less space inside. The smaller pot is also easier to store – whether on your counter or in the cupboard.
If you're only cooking for 1 or 2 people, the 3-quart can cook most things, main dishes and side dishes, and it'll do it faster and take up less space than a 6-quart. However, you won't be able to make larger things like a whole chicken or steaming a pumpkin or butternut squash.
The 3-quart Instant Pot has 2-quarts of cooking space, as you can only fill to the max-fill line. It's best used for small meals, soups, stews, meats, without many leftovers. There are quite a few accessories for the 3-quart so you don't need to worry about that.
Pressure
It's good to look at how long each one of these machines takes to come up to pressure, because that can add significant cooking time to your meal.
Generally, the 6 qt Instant Pot takes around 5 to 10 minutes to come to pressure. As you may have suspected, the 3 qt Instant Pot takes less time to come to pressure. Typically, you can expect 3-8 minutes. However, after the 3 qt pot reaches pressure, the cooking time will be the same.
The pressure release time will vary more based on the type of food in the pot than on the size. More food always takes longer to depressurize. However, there will be a 2-4 minute savings on the release with a 3-quart.
Wattage
6 Quart Models are 1000 Watts
3 Quart Models are 700 Watts
Water Requirements
The Instant Pot requires water to build steam. Without the proper amount of water, the steam won't build properly and your food could burn, or the pot will turn off prematurely. Each Instant Pot size requires a different amount of liquid.
When using a 6 qt pot, you will need at least 1 1/2 cups of water (or another liquid) to pressure cook safely. The 3-quart only requires 1 cup of water. With some of the older models, the manual suggested only 1 cup of water for the 6 quart and 3/4 cup water for the 3-quart. With newer models, they are requiring a larger amount, which will help protect from the burn notice.
You'll find that many Instant Pot recipes are tailored to the 6 qt pots, so you might have to adjust the water requirements if you're cooking with a 3 qt pot.
Internal Space
While there is only a slight difference in size between the 6 and 3 quart machines, there is a slightly bigger difference in the internal space.
6 Quart Models have an inner pot diameter of 8.5 Inches
3 Quart Models have an inner pot diameter of 7 Inches
Models Available
Now that you better understand the differences in the Instant Pot 6 vs. 3 quarts, it's time to see what product options are available. Since the 6-quart is the most popular, you will find many more options for that size than the 3-quart.
Should You Get a 6 or 3 Quart Instant Pot?
After looking at the various specifications and benefits, hopefully, you can confidently choose the right size for you. Remember to consider the size of your family, how often you cook, your kitchen space, your budget, and which model you would prefer.
Whether you pick an Instant Pot 6 or 3 quart, you'll have a wonderful time cooking in it. So get ready to save time and energy with your new little kitchen helper.
Instant Pot Pro Plus
Now you can control your pot wirelessly through an app. Cool-touch handles on the pot itself, and an automatic locking pressure release valve for greater safety. This one does it all.
» You might be interested in 8 Qt vs 6 Qt Instant Pot.
Like this recipe? We'd love for you to share it on your Pinterest boards! Click to follow our Pinterest boards so you can find all our recipes! You can also find us on Facebook!
PIN IT FOR LATER
🥧 If you're interested in more great recipes, I share all my favorite recipes over at A Food Lover's Kitchen, and you'll find air fryer recipes at Air Fry Anytime, and cocktails and drinks at Savored Sips. Check it out today!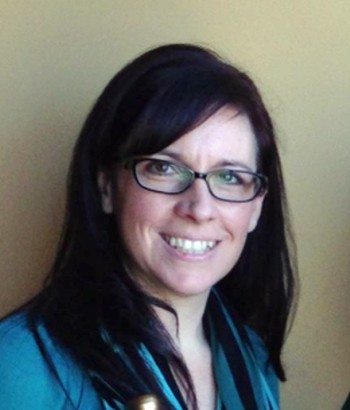 Angela loves to cook and has been making Instant Pot recipes for nearly 12 years. Thanks to inspiration from her family, she has developed an adventurous palate and a lifelong love for all things food.