Have you tried to cooking with the pot-in-pot (PIP )method in the Instant Pot? That's when you cook your food inside another pot, while the water necessary to build steam is poured into the base of the inner pot.
When you first start using your Instant Pot it might seem a bit intimidating to cook the food inside another pot, but with a few helpful tips and some great recipes you will be making PIP meals like a pro.
» Also check out 15 Common Instant Pot Questions You Might Have.
These pot-in-pot Instant Pot recipes are super useful for two reasons: you can cook things like lasagna and cakes in the Instant Pot by raising the food up out of the water and you can save a tremendous amount of time by cooking multiple things at once.
This collection of pot in pot recipes were compiled with the help of our fellow bloggers. Click the recipe link to see the full details and ingredients.
» Check out our Instant Pot Cooking Times Cheat Sheet so you never have to look up times again for your favorite foods you make in the pressure cooker. Print or bookmark it so you always have it handy!
Other recipe compilations you might like:
Pot-in-Pot Instant Pot Recipes to Try
Instant Pot Lasagna
This Instant Pot lasagna, made in a springform pan, turns out super moist with layers of pasta, sauce, meat, and cheesy goodness.
SEE THE RECIPE
Panang Curry Recipe
Bursting with a balance of sweet and spicy flavor, this comfort food is surprisingly healthy. The Panang Curry is one of the two Thai curries that uses peanuts. It has richer, sweeter and creamier flavor than other Thai curries.
SEE THE RECIPE
Instant Pot Cornbread
Whether it's from the box, or from scratch – this recipe combines cornmeal, milk, and eggs to create a warm and moist cornbread.
SEE THE RECIPE
Instant Pot Spinach Artichoke Dip
This creamy cheese Instant Pot Spinach Artichoke Dip is an easy, minimal prep, crowd-pleasing savory dip. Just the thing to serve with chips, veggie sticks and bread during game day, potluck, dinner parties, and more.
SEE THE RECIPE
Instant Pot Carrot Cake
Making this Instant Pot Carrot Cake is a unique way to use your Instant Pot. It has all the deliciousness of a baked cake, but without having to use the oven. The texture is denser and packed with flavor.
SEE THE RECIPE
Instant Pot New York Cheesecake
This Instant Pot New York cheesecake is super creamy and decadent, with a smooth but thick texture that will blow you away. Made in the Instant Pot, it's done in half the time it takes in the oven, and it yields a perfect result.
SEE THE RECIPE
Instant Pot Chocolate Brownies
Homemade Chocolate Brownies are so easy to make in the Instant Pot! With only a handful of pantry ingredients, you can make a batch of delicious and fluffy brownies.
SEE THE RECIPE
Instant Pot Apple Crisp
This easy Instant Pot Apple Crisp recipe is definitely the best of the best. Sweet slightly spiced apples topped with an amazing crumble, but in a fraction of the time.
SEE THE RECIPE
Instant Pot Key Lime Cheesecake
Smooth and creamy Key Lime Cheesecake is made in the Instant Pot and has notes of tangy key limes in the sweet cream cheese filling and a ginger almond graham cracker crust.
SEE THE RECIPE
Why Use An Instant Pot?
The Instant Pot is one of the most useful kitchen appliances you can buy, because it drastically cuts down on the cooking time for developing flavors in soups and stews, getting tough cuts of meat tender, and even baking a cheesecake. And there are many accessories that will help you get more out of your Instant Pot.
If you don't have one yet, check out our guide on which one to buy. Also see our guide to How to Use an Instant Pot for more information.
Like this recipe? We'd love for you to share it on your Pinterest boards! Click to follow our Pinterest boards so you can find all our recipes! You can also find us on Facebook!
🥧 If you're interested in more great recipes, I share all my favorite recipes over at A Food Lover's Kitchen, and you'll find air fryer recipes at Air Fry Anytime, and cocktails and drinks at Savored Sips. Check it out today!
PIN IT FOR LATER!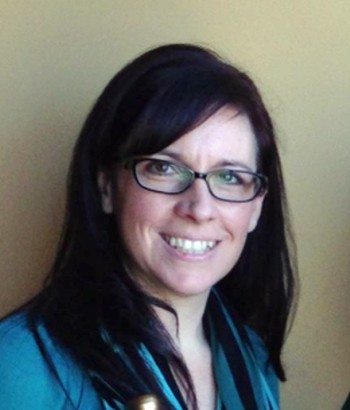 Angela loves to cook and has been making Instant Pot recipes for nearly 12 years. Thanks to inspiration from her family, she has developed an adventurous palate and a lifelong love for all things food.