Cauliflower is one of the most unique and flexible vegetables out there. It can be a chameleon, becoming another food and you wouldn't even know it was cauliflower and it can be the star of a dish. It all depends on how you prepare it.
» Try these recipes that would go great with a cauliflower dish, Instant Pot Whole Chicken or Instant Pot Brisket Recipe.
With the Instant Pot you can make so many cauliflower recipes quickly and easily! This collection of cauliflower recipes were compiled with the help of our fellow bloggers. Click the recipe link to see the full details and ingredients.
Why Use An Instant Pot?
The Instant Pot is one of the most useful kitchen appliances you can buy, because it drastically cuts down on the cooking time for developing flavors in soups and stews, getting tough cuts of meat tender, and even baking a cheesecake. And there are many accessories that will help you get more out of your Instant Pot.
If you don't have one yet, check out our guide on which one to buy. Also see our guide to How to Use an Instant Pot for more information.
Other recipe compilations you might like:
Flavorful Cauliflower Recipes
Easy Instant Pot Cauliflower
This easy Instant Pot Cauliflower is the best way to quickly steam your cauliflower to make a perfect side dish in just minutes.
SEE THE RECIPE
Instant Pot Mashed Cauliflower
You won't believe how easy it is to make Instant Pot Mashed Cauliflower! It comes together in a snap with whole cauliflower and almost no prep work at all! It's wonderful with chicken, beef, and so much more!
SEE THE RECIPE
Instant Pot Steamed Vegetables
Perfectly cooked Instant Pot Steamed Vegetables with melted butter and a sprinkling of Everything Bagel Seasoning are an easy and quick way to get veggies to your dinner table.
SEE THE RECIPE
Instant Pot Wisconsin Cauliflower Soup
Instant Pot Wisconsin Cauliflower Soup is cheesy, creamy and flavorful. It is easy to make on a busy weeknight for a quick delicious dinner that everyone will love. 
SEE THE RECIPE
Sweet and Spicy Instant Pot Cauliflower
Super creamy, velvety, and comforting
Instant Pot
cauliflower soup to warm you up this winter! This healthy soup is made with just a few simple ingredients, but the result is so comforting and satisfying.
SEE THE RECIPE
Dhaba Style Instant Pot Aloo Gobi Gravy
Instant Pot Aloo Gobi Gravy is a delicious potato and cauliflower dish in a tangy, spiced tomato and onion sauce or gravy. This is a classic North Indian curry.
SEE THE RECIPE
Instant Pot Cauliflower
Perfectly cooked Instant Pot cauliflower served with a creamy tomato & coconut milk sauce. Everything cooks in the
pressure cooker
, in just 2 minutes!
SEE THE RECIPE
Low Carb Instant Pot Cauliflower Soup
This Mexican Spiced Instant Pot Cauliflower Soup is easy, comforting & creamy. A great Low Carb Soup recipe for weeknight dinners that is easy with just a handful of ingredients.
SEE THE RECIPE
🥧 If you're interested in more great recipes, I share all my favorite recipes over at A Food Lover's Kitchen, and you'll find air fryer recipes at Air Fry Anytime, and cocktails and drinks at Savored Sips. Check it out today!
Like this recipe? We'd love for you to share it on your Pinterest boards! Click to follow our Pinterest boards so you can find all our recipes! You can also find us on Facebook!
Pin it for later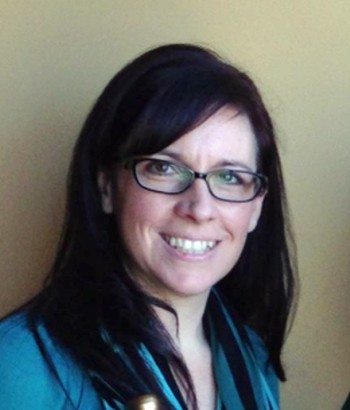 Angela is a talented home cook and an expert at creating delicious, nutritious meals that can be prepared quickly and easily using an Instant Pot.