Cooking Instant Pot Chicken Breast so that it's juicy and tender inside without overcooking or drying it out is actually quite simple and it only takes about 15 minutes.
» Also make chicken drumsticks and thighs in the Instant Pot. Also try this Instant Pot Chicken & Broccoli.
» Check out our Instant Pot Cooking Times Cheat Sheet so you never have to look up times again for your favorite foods you make in the pressure cooker. Print or bookmark it so you always have it handy!
We use chicken breast in so many recipes that I really need a quick and easy way of doing it that I don't have to babysit. There is really no easier method for cooking chicken breasts than in the Instant Pot.
You can cook as many piece of chicken as you like as long as you don't exceed the max fill line, and the cooking time won't change. Once cooked you can eat it for a simple dinner, use it in meal prepping, or use it in any recipes that call for cooked or shredded chicken.
Some of our favorites are:
Chicken Caesar Salad
Shredded Chicken Tacos
What About From Frozen?
I rarely thaw chicken before cooking anymore, since it's really unnecessary when cooking in the Instant Pot (or in the air fryer, if you're so inclined). It takes just a few minutes longer than cooking fresh chicken and it turns out just as juicy and tender.
Why Use An Instant Pot?
The Instant Pot is one of the most useful kitchen appliances you can buy, because it drastically cuts down on the cooking time for developing flavors in soups and stews, getting tough cuts of meat tender, and even baking a cheesecake. And there are many accessories that will help you get more out of your Instant Pot.
If you don't have one yet, check out our guide on which one to buy. Also see our guide to How to Use an Instant Pot for more information.
Ingredients You Need
The only things you need for this recipe are:
Chicken breasts – Cook as many as you want (without exceeding the max fill line)
Water – Remember that the amount of water you need varies by the size of your Instant Pot. One cup for 6-quart; two cups for 8-quart.
Salt and pepper
You can cook any size of chicken breast in the Instant Pot, even skin-on if you want. It takes roughly the same amount of time to cook 2 chicken breasts as it does to cook 8.
For this recipe, I've seasoned the chicken very simply with just salt and pepper. If I'm using the chicken in something that I don't want to mar with the dark pepper flakes, I'll just use salt.
However, you can season the chicken with whatever you want. If you're using it for a Mexican theme dinner, maybe sprinkle it with taco seasoning. Maybe season it with Creole or Cajun seasoning. Anything goes.
Additions & Variations
I almost always cook chicken breast just with salt and pepper and then once it's cooked, I add sauces to it according to what I'm using it for. This gives you the most versatility because you can cook a lot of plain chicken in one go and then use it for many different meals throughout the week.
You can use in:
Chicken Tacos
Chicken salad (or sandwiches)
Chicken Caesar salads
Those are just a few ideas. I'm sure you can come up with hundreds more.
However, you can also add seasonings and sauces directly to the inner pot to flavor your chicken. You might try adding BBQ sauce directly to the pot, or add Italian dressing for a zesty chicken.
You can add any manner of different spices as well. Try:
Italian seasoning
Lemon Pepper
Hickory salt
No matter what flavor combo you want to try, you still need at least 1 cup of water in your pot. So keep that in mind when you add sauces, they are in addition to the water. This will mean that your sauce will turn out a bit watery and will have to be cooked down or thickened with corn starch.
Instant Pot Pro Plus
Now you can control your pot wirelessly through an app. Cool-touch handles on the pot itself, and an automatic locking pressure release valve for greater safety. This one does it all.
How to Make Instant Pot Chicken Breast
It's very easy to make fresh chicken breasts in the Instant Pot. All you need is a cup of water, the chicken you want to cook, some salt for seasoning, and the trivet to set them on.
If you don't have the trivet available, you can set the chicken directly into the water. If you do this, I would recommend using chicken broth instead of water, so you can impart a bit more flavor.
If you want to cook frozen chicken breasts, you just need to add a little bit of extra time to make sure the chicken gets up to the correct internal temperature.
Following these easy steps:
Pour one cup of water (or chicken broth) into the inner pot.
Set the trivet inside.
Season the chicken with just salt, or with salt and pepper. Place the chicken breasts on the trivet.
Lock the lid and turn the vent to sealing (if that is necessary for your model).
Press the "pressure cook" or "manual" button and cook on high pressure for 8 minutes for small pieces or 10 minutes for larger pieces. If cooking from frozen, use 12 minutes for smaller pieces or 15 minutes for larger pieces. Make sure the pieces are separated and not frozen together, or they won't cook properly.
When done, allow a 5 minute natural pressure release, then release remaining pressure. Verify that the internal temp of the chicken is at least 165 degrees. If they haven't reached this yet, replace the lid and cook on high pressure for one more minute, followed by a quick release.
A good thing to do here is to calibrate your Instant Pot for cooking chicken. While I really wish all Instant Pots functioned the exact same in all conditions, they don't. So your outcome might be different than mine. It's always a good idea to test the internal temperature and then adjust your cooking time for the next time you make chicken, based on your results.
For instance, if your chicken ends up at 170 degrees F, you might want to cook them for one minute less next time. If they were 160 degrees F, you want to cook for 1 minute longer next time.
A lot of the nuance comes from the size of the chicken pieces. Smaller ones need less time, larger ones need more.
Quick Pressure Release vs Natural
I've heard so many people claim that the chicken will turn out tough and dry if you do a quick release. I tried an experiment of this to see it if was really true or not.
After trying it three times, I never noticed a difference in the texture of the chicken, whether I quick released or naturally released. It was absolutely undetectable. There was no difference.
That being said, I like to do a 5-minute natural release on this recipe because meat always needs a rest period of about 5 minutes. As the pressure is releasing, it's resting. Also, then it's not so violent when you release the remaining pressure.
Frequently Asked Questions
Should I use the poultry button on the Instant Pot to cook chicken?
I personally don't use any of the pre-programmed buttons. I always cook on high pressure and base the timing on the thickness of the chicken. This will enable you to adjust the cooking time in case you have small or extra large pieces of chicken.
Do I have to use the trivet?
It helps to use the trivet to keep the chicken out of the water so it is steaming instead of boiling. If you set it directly in the water, there is a higher chance that the texture will change or that it will become tough and dry. However, if you don't have to a trivet and have to set the chicken in the water, it won't ruin it to do so.
How long do you cook frozen chicken breasts in the Instant Pot?
It takes between 12-15 minutes to cook frozen chicken breasts in the Instant Pot, depending on their size. It will take this same amount of time whether you cook 2 or 8 chicken breasts If you cook more than 8 at a time, you should increase the cook time to 15 minutes, because they will most likely be stacked on top of each other, which makes it harder for them to cook through. The internal temperature of the chicken should reach at least 165 degrees. If it doesn't, pressure cook again for 1-3 minutes.
Do I have to defrost the chicken first?
No, you do not have to defrost the chicken. You set the frozen chicken in the inner pot and set the pressure cook time. There is no defrosting necessary. If you do defrost the chicken first, it doesn't need to be cooked as long.
Will the texture be weird?
No, the texture should not be different than if you cooked it any other way. I have heard people say their chicken turns out rubbery, but I think it's more due to the process the chicken underwent with "enhanced" chicken, which is injected with a saline solution.
Buy High-Quality Chicken
I only buy pasture raised chicken and meats. I love Farm Foods Market online. They deliver hormone-free, non-GMO, antibiotic free chicken, plus all other types of meat, right to your door. You can order whatever you want, whenever you want – no membership or pre-selected box.
Related Posts:
Like this recipe? We'd love for you to share it on your Pinterest boards! Click to follow our Pinterest boards so you can find all our recipes! You can also find us on Facebook!
Instant Pot Frozen Chicken Breasts
You can easily cook frozen chicken breasts in a pressure cooker or Instant Pot, in just 10-12 minutes, which will enable you to get food on the table fast, with very little effort.
Note: Made in a 6-qt Instant Pot
Ingredients
1

pound

chicken breast

frozen (450g)

1

cup

chicken broth

1/4

teaspoon

salt

1/4

teaspoon

ground black pepper

optional
Instructions
Pour the broth into the inner pot. Place the chicken in the water.

Close and lock the lid. Set the vent to sealing.

Press the Pressure Cook button and set to 12 minutes. It will take about 5-10 minutes to come up to pressure.

After cooking, allow a natural pressure release.

Serve chicken any way you want.
Nutrition
Calories:
133
kcal
Carbohydrates:
1
g
Protein:
24
g
Fat:
3
g
Saturated Fat:
1
g
Polyunsaturated Fat:
1
g
Monounsaturated Fat:
1
g
Trans Fat:
1
g
Cholesterol:
73
mg
Sodium:
492
mg
Potassium:
468
mg
Fiber:
1
g
Vitamin A:
36
IU
Vitamin C:
5
mg
Calcium:
10
mg
Iron:
1
mg
🥧 If you're interested in more great recipes, I share all my favorite recipes over at A Food Lover's Kitchen, and you'll find air fryer recipes at Air Fry Anytime, and cocktails and drinks at Savored Sips. Check it out today!
Pin it for later!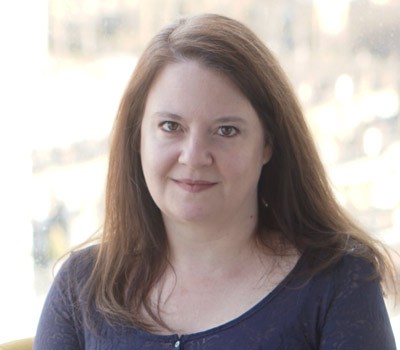 Laura is a passionate home cook and the owner of A Pressure Cooker Kitchen. She is dedicated to helping people create delicious Instant Pot meals with ease. Laura is an expert at developing recipes that can be prepared quickly and easily using a pressure cooker.