The Instant Pot is a fantastic tool in the kitchen, especially for beginner cooks. There's no reason to fear pressure cooking with one of the two beginner Instant Pots on the market: the Instant Pot Duo vs Duo Plus. Which one is right for you?
These two beginner Instant Pots make preparing food as easy as possible, without the fear of ruining your food because of overcooking and without the stress of having too many buttons to learn.
» You might be interested in How to Deglaze an Instant Pot in 4 Easy Steps.
In this post, we will explain the benefits of these two Instant Pots and go over the differences between the Instant Pot Duo vs Duo Plus that will help you decide which one to buy.
» Check out our Instant Pot Cooking Times Cheat Sheet so you never have to look up times again for your favorite foods you make in the pressure cooker. Print or bookmark it so you always have it handy!
What is An Instant Pot?
If you're new to the Instant Pot, it is an electric pressure cooker that is designed to be convenient, safe, and dependable. Unlike the somewhat fear inducing stove-top pressure cookers of the past, these countertop appliances make it so easy. Read more about the differences between an Instant Pot and a traditional pressure cooker.
The way an Instant Pot works is that you place your food inside with sufficient water, then seal the lid. When you set the timer, the pressure inside the pot begins to build from the steam. The temperature gets much higher than the boiling point of water, but the steam can't escape.
It builds to a high pressure that cooks food much more quickly than traditional stovetop or oven cooking. Learn how to use an Instant Pot.
Instant Pot Beginner Models
There are many different styles of Instant Pots on the market right now. They range from beginner to advanced with lots of features that the typical home cook won't use.
That's what makes the beginner model – the Duo – so appealing to the masses. It's simple to use. You don't even need to read the manual to cook your first Instant Pot meal. (Find a recipe here!)
The newer model is called the Duo Plus. There are 4 minor differences between the Duo and the Duo Plus.
Duo has 7 functions, while Duo Plus has 9. You can sous vide and sterilize in the Duo Plus.
Duo has 13 one-touch programmed buttons, while Duo Plus has 15.
They have a different display
2 sealing rings are included with the Duo Plus
The Duo Plus has a cooking status bar and an anti-spin cooking pot design
The Instant Pot Duo is the most popular of all the versions. It functions as sort of an entry-level, basic model that's not too expensive and doesn't have an overwhelming amount of functions.
See more info on the duo
Instant Pot is always making improvements and adjustments to their appliances, so you may have a different model if you bought yours awhile go. The newest Instant Pot Duos have an easy steam release switch and auto-seal lid, so those are no longer differences between the two models.
7-in-1
13 built-in programs
11.53 lbs
Comes in all 3 sizes (3qt, 6qt, 8qt)
More ergonomic, easy to use handle on the lid
Has a high and low pressure mode
New models have an easy steam release switch and auto-seal lid
See more info on the duo plus
The Duo Plus is still an entry-level appliance, so it doesn't have dramatically different features from the Duo. The biggest difference is the ability to use the sous vide function and sterilization. If those features are important to you, then it makes sense to purchase this model.
The other important difference is the addition of the cooking progress status bar which you can see along the top of the display. This shows you how much of the pre-heating, cooking, and cooling down periods are left. That can be very handy when you're antsy and need to know what you're up against.
Similarities
These entry-level Instant Pots have a lot of similarities. They were made with beginners and people who don't like complicated cooking appliances in mind. That's what makes them perfect for your first Instant Pot, if you're thinking about which one to purchase.
The similarities include seven cooking functions:
Pressure cooker
Slow cooker
Rice cooker
Yogurt maker
Steamer
Sauté pan
Food warmer
You can cook pot-in-pot in both of these
They both now have the easy steam release switch and auto-seal lid functions, although if you have an older model it won't have those features.
>> You might be interested in which containers can be used in the Instant Pot.
Additional similarities
Dishwasher-safe lid and inner pot for quick and easy clean-up
10+ proven safety features, including Overheat Protection™ and safe locking lid
Stainless-steel steamer rack included
BPA/PFOA/PTFE-free cooking
1000 watts, 120 V~ 60 Hz, UL & ULC Listed
Both come in 3, 6, and 8-quart sizes.
Price Differences
The price difference (at the time of writing) between the two models is $10-$10. On most shopping sites, the 6-quart Duo is priced at $80 USD while the Plus is priced at $100 USD (down from $120). If you can't find a deal, I wouldn't feel that the Duo Plus is worth an extra $20, unless the sous vide or sterilization function is really important to you.
You can always find deals on Instant Pots and it's likely you can find a deal on a Plus that makes it cheaper or the same price as the Duo, as long as you're willing to wait for a sale.
Conclusion
Despite there being a few different variations available of the Instant Pot, you can bet on the Duo and Duo Plus. They are great entry level electric pressure cookers that you really can't go wrong with. They both do a great job cooking whatever meal you've put them up to.
Why Use An Instant Pot?
The Instant Pot is one of the most useful kitchen appliances you can buy, because it drastically cuts down on the cooking time for developing flavors in soups and stews, getting tough cuts of meat tender, and even baking a cheesecake. And there are many accessories that will help you get more out of your Instant Pot.
If you don't have one yet, check out our guide on which one to buy. Also see our guide to How to Use an Instant Pot for more information.
Like this post? Share it on Pinterest!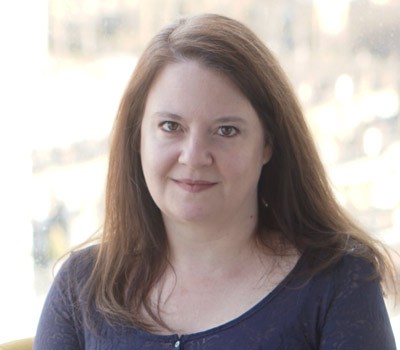 Laura spends a lot of her time cooking and creating recipes to share. She loves traveling and learning about new foods around the world to bring into her own recipes at home.