These 8 simple Instant Pot potato recipes are all you need to dress up your dinner with a satisfying side dish that is economical, planet friendly, and super easy to make.
» Try this potato leek soup. Also see 10 Instant Pot Side Dishes to Serve With Anything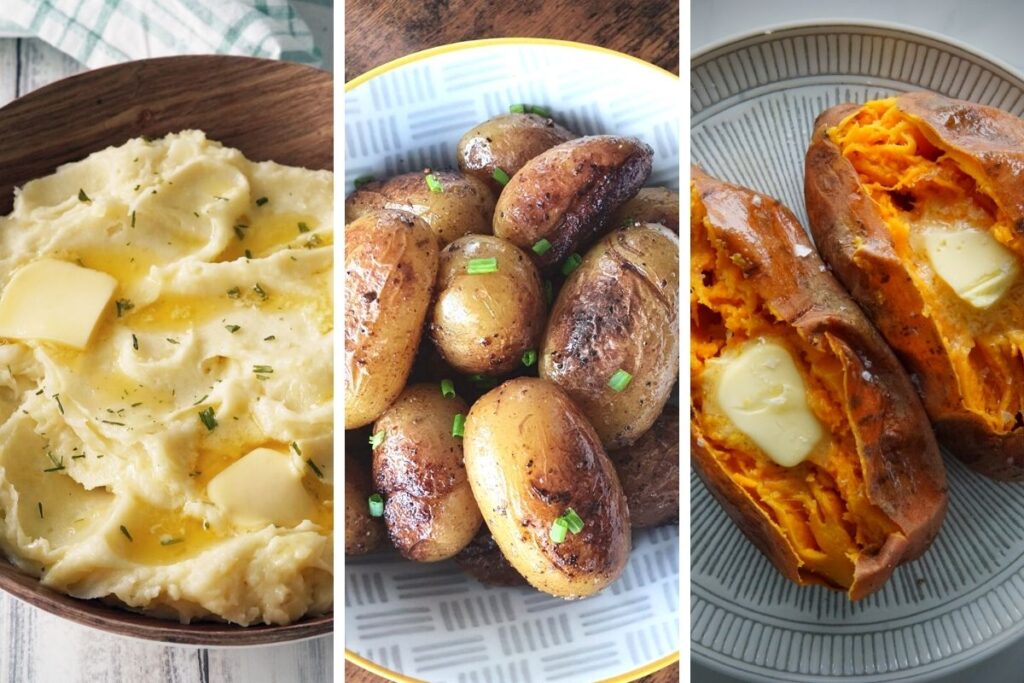 You will find a variety of potato recipes here, from mashed potatoes to scalloped and "baked", to make your dinner prep quick and easy. With so many options, you could choose a different recipe for every night of the week.
Of course, we always use our trusty Instant Pot to make these recipes, because it's all done in one pot and it cooks so fast, with great results. See how to use the Instant Pot, if you're new to it.
Also see our list of fantastic cauliflower recipes that you can make it the Instant Pot. These are great for when you want to go low-carb but you crave something like potatoes.
Instant Pot Pro Plus
Now you can control your pot wirelessly through an app. Cool-touch handles on the pot itself, and an automatic locking pressure release valve for greater safety. This one does it all.
Other recipe compilations you might like:
Simple Potato Side Dishes to Make
Instant Pot Mashed Potatoes
These creamy and smooth Instant Pot Mashed Potatoes can be made in as little as 13 minutes, smashing the record for how quickly you can make this dreamy side dish.
SEE THE RECIPE
Instant Pot Loaded Baked Potato Soup
This Instant Pot Loaded Baked Potato Soup is leveled up with heavy cream, garlic, and onions, and topped with bacon, and cheddar cheese.
SEE THE RECIPE
Instant Pot Scalloped Potatoes
These Instant Pot Scalloped Potatoes are deliciously addictive thinly sliced potatoes baked with a creamy cheese sauce using the pot-in-pot method.
SEE THE RECIPE
Instant Pot Baby Potatoes
These Instant Pot Baby Potatoes cook in just 5 minutes and can be crisped on saute mode then sprinkled with herbs and butter to create a superbly flavorful potato side dish.
SEE THE RECIPE
Instant Pot Sweet Potatoes
These ultra soft and silky instant pot sweet potatoes can be made in minutes. They're the perfect addition to any meal, the warm sweetness lends itself to many dinners and even desserts!
SEE THE RECIPE
Instant Pot Potatoes & Carrots
Instant Pot Potatoes & Carrots are a great side dish for anything you're serving, and they can be made in just 3 minutes in the Instant Pot, cooked to perfection with just the right amount of bite left.
SEE THE RECIPE
Instant Pot Potato & Leek Soup
This Instant Pot Potato & Leek Soup is a delicious creamy and smooth soup.
SEE THE RECIPE
Instant Pot Baked Potatoes
There's no easier or faster way to make a perfect baked potato than in the Instant Pot. They're done in just 25 minutes!
SEE THE RECIPE
Instant Pot Beef Stew
This Instant Pot Beef Stew is packed with tender beef, potatoes and carrots in a rich and flavorful gravy.
SEE THE RECIPE
For most of these recipes, you will put water in the bottom of the pot and set the potatoes on the trivet. This keeps the potatoes off the bottom of the pot and adds the necessary water to create the pressure. This way, the potatoes won't set off the burn notice and they won't get waterlogged.
Why Use An Instant Pot?
The Instant Pot is one of the most useful kitchen appliances you can buy, because it drastically cuts down on the cooking time for developing flavors in soups and stews, getting tough cuts of meat tender, and even baking a cheesecake. And there are many accessories that will help you get more out of your Instant Pot.
If you don't have one yet, check out our guide on which one to buy. Also see our guide to How to Use an Instant Pot for more information.
Main Dishes to Serve This With
This is a great side dish to serve with just about any main dish protein. I like to serve it with chicken and pork. Here are a few options to enjoy:
🥧 If you're interested in more great recipes, I share all my favorite recipes over at A Food Lover's Kitchen, and you'll find air fryer recipes at Air Fry Anytime, and cocktails and drinks at Savored Sips. Check it out today!
Like this recipe? We'd love for you to share it on your Pinterest boards! Click to follow our Pinterest boards so you can find all our recipes! You can also find us on Facebook!
Pin it for later!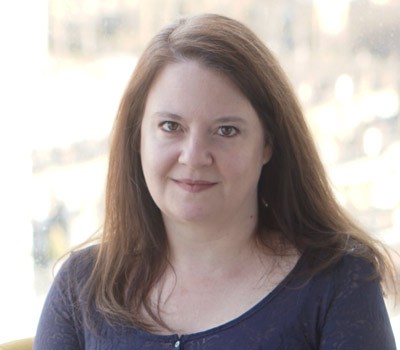 Laura spends a lot of her time cooking and creating recipes to share. She loves traveling and learning about new foods around the world to bring into her own recipes at home.