With the Instant Pot you can easily prepare your entire Thanksgiving dinner so you can spend more time with the people you love rather than all that time in the kitchen. If you have 2 or 3 Instant Pots, it's even easier because you can be cooking multiple things at once.
Learn how to make Thanksgiving dinner in the Instant Pot with ease. Cook your turkey, mashed potatoes, and even apple cider to perfection in no time at all. Once you've completed one, move on to the next. They all cook very quickly, so you can complete the meal in an hour.
» You might also like this Instant Pot Scalloped Potatoes and Instant Pot New York Cheesecake.
Or make some of the dinner items ahead of time so you're ready to go for dinner time, without all the stress of coordinating cook times and cleaning up dozens of pots and utensils. With the Instant Pot, you'll use just one pot.
What's on the Menu?
Instant Pot Turkey Breast
Instant Pot Mashed Potatoes
Instant Pot Sweet Potatoes
Instant Pot Glazed Carrots
Instant Pot Pumpkin Soup
Instant Pot Apple Cider
Instant Pot Pumpkin Pie Bites
Why Use An Instant Pot?
The Instant Pot is one of the most useful kitchen appliances you can buy, because it drastically cuts down on the cooking time for developing flavors in soups and stews, getting tough cuts of meat tender, and even baking a cheesecake. And there are many accessories that will help you get more out of your Instant Pot.
If you don't have one yet, check out our guide on which one to buy. Also see our guide to How to Use an Instant Pot for more information.
Other Recipe Compilations You Might Like
How to Make Thanksgiving Dinner in the Instant Pot
Instant Pot Turkey Breast
This Instant Pot Turkey Breast comes out perfectly moist and delicious in just 35 minutes. It's the fastest and easiest way to cook a turkey breast for your holiday meal or even for a weekend.
SEE THE RECIPE
Instant Pot Mashed Potatoes
These creamy and smooth Instant Pot Mashed Potatoes can be made in as little as 13 minutes, smashing the record for how quickly you can make this dreamy side dish.
SEE THE RECIPE
Instant Pot Sweet Potatoes (Cubed)
Instant Pot Sweet Potatoes are a simple side dish to make that requires just sweet potatoes, water, and salt, and 10 minutes time to make.
SEE THE RECIPE
Instant Pot Glazed Carrots
Instant Pot Glazed Carrots are so simple to prepare as a side dish in your electric pressure cooker. The carrots are cooked to perfection in just 3 minutes, followed by a quick sauté to coat the carrots in a delicious sweet, buttery glaze.
SEE THE RECIPE
Instant Pot Pumpkin Soup
Instant Pot Pumpkin Soup can is made with fresh pumpkin and is pureed into a super creamy and smooth soup that's full of delicious fall flavor and garnished with roasted pumpkin seeds for a little crunchy texture.
SEE THE RECIPE
Instant Pot Apple Cider
This Instant Pot Apple Cider is a homemade treat for fall made in the Instant Pot with fresh apples, orange, lemon, cinnamon, and nutmeg.
SEE THE RECIPE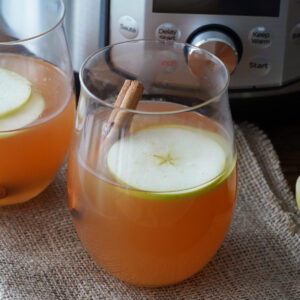 Instant Pot Pumpkin Pie Bites
These pumpkin pie bites are easy to make for a delicious fall dessert.
SEE THE RECIPE
🥧 If you're interested in more great recipes, I share all my favorite recipes over at A Food Lover's Kitchen, and you'll find air fryer recipes at Air Fry Anytime, and cocktails and drinks at Savored Sips. Check it out today!
Like this recipe? We'd love for you to share it on your Pinterest boards! Click to follow our Pinterest boards so you can find all our recipes! You can also find us on Facebook!
Pin it for later!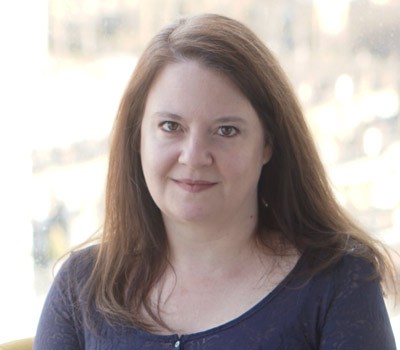 Laura spends a lot of her time cooking and creating recipes to share. She loves traveling and learning about new foods around the world to bring into her own recipes at home.