Instant Pot Carnitas are made with orange juice, spices, and Coke to create deliciously tender little meats that can be used on burritos, tacos, or whatever you like.
» Just looking for a pork shoulder recipe?
» Check out our Instant Pot Cooking Times Cheat Sheet so you never have to look up times again for your favorite foods you make in the pressure cooker. Print or bookmark it so you always have it handy!
Carnitas can be so delicious in a burrito or taco, especially when crisped up a little bit. However, it's a really long process to make them at home the traditional way, slow cooked in lard. I want to make them as authentic as possible, but I don't have time to cook them all day in lard. Though I understand that it's not the traditional way of making carnitas – and some might question if these are actually carnitas – pork can be made in a similar way in the Instant Pot.
Maybe they shouldn't be called carnitas because they aren't being cooked the traditional way, but I do think there's room for interpretation when cooking and this recipe doesn't aim to change it up in any way except what is necessary to cook them in a different fashion.
The Coke might seem like a strange addition, but believe me – it's really integral to the outcome. The acid and sugar really give it a boost of flavor. Be sure to use the real cane sugar Mexican Coke, if you can find it. Don't use Coke Zero or Diet Coke as a substitute.
Ingredients You'll Need For Instant Pot Carnitas
Pork shoulder – I prefer to work with boneless pork shoulder and I cut it into large chunks. You can also use bone-in pork shoulder and leave it whole, though it usually takes longer to cook. Because of it's high fat content it helps the meat become super tender and juicy.
Herbs and spices – Salt, black pepper, paprika, Mexican oregano, and bay leaves.
Garlic
Orange juice – freshly squeezed from oranges is best – we also put in the orange rinds for more flavor.
Coke – Original cane sugar Coke for sweetness. This can be substituted with brown sugar and water, if necessary.
Optional Taco fixings – Corn tortillas, diced onion, fresh cilantro, lime, and jalapeno.
What Pork to Use
As I mentioned, I always use pork shoulder, but you can use pork butt as well. It should have some larger fatty pieces on it. When I buy a pork shoulder, it comes with the skin and fat still in tact. I do remove it from the meat, but I still cook it with the meat.
If you can, buy boneless pork shoulder. It's easier to cut into pieces. You can buy bone-in, but it will either be harder to remove the meat from the bone, or if you leave it on the bone, it will take longer to cook.
The most authentic way to make carnitas is in lard. However, I don't cherish the idea of buying a ton of lard just for this purpose. Buying a fatty piece of shoulder is the best way to add more flavor and juiciness to the meat without lard. Cook the fat with the rest of the meat to create juicy and unctuous Mexican carnitas.
Why Use An Instant Pot?
The Instant Pot is one of the most useful kitchen appliances you can buy, because it drastically cuts down on the cooking time for developing flavors in soups and stews, getting tough cuts of meat tender, and even baking a cheesecake. And there are many accessories that will help you get more out of your Instant Pot.
If you don't have one yet, check out our guide on which one to buy. Also see our guide to How to Use an Instant Pot for more information.
How to Make Pork Carnitas
Carnitas are often made in the oven or slow cooker, because they need a lot of time for the meat to break down and become tender. I am going to show you how to cook pork carnitas in the Instant Pot, which is a much faster way to get the same result.
Step One: Brown the pork
Cut the pork into large chunks, about 4″ square. Mix together the salt, black pepper, paprika, and oregano. Season the pieces well. Turn on saute mode on the Instant Pot and pour in some cooking oil. Once it's hot, add in the pork, a few pieces at a time, and brown them on all sides. This takes about 5 minutes per side.
Remove browned pieces to a plate and continue to brown all the pieces until complete.
Step Two: Deglaze the pot
Turn off the saute mode let it cool for a minute before pouring in the water. Be careful when you pour as it can be very hot and burn your hand.
Deglazing the pot is very important so you don't get the burn notice. Using a whisk, remove all of the browned bits from the bottom of the pot.
Step Three: Cook the Carnitas
After deglazing, add the pork back to the pot. Add in the rest of the ingredients on top. This includes the orange juice and rind, and Coke. If the meat isn't at least 3/4 covered, you can add some extra water to get it 3/4 submerged.
Lock on the lid and set the vent to sealing. Pressure cook on high for 45 minutes. If you're cooking a whole bone-in shoulder, set it for 70 minutes. It will take 10-15 minutes to come up to pressure before it starts to cook.
After the cook time is up, allow the pressure to naturally release. This takes between 10-20 minutes. When the pressure is fully released, remove the lid. You will need to break up the meat into small pieces to use it for your tacos or burritos.
What to Use Carnitas For
The pork shoulder comes out fall apart tender, and perfect for carnitas tacos, burritos, or tortas.
There are so many ways you can use the carnitas pork. You can even just serve it by itself. It's THAT good. Use it on top of a salad, or on a sandwich, or get creative and put on top of poutine, gnocchi, sweet potatoes, etc.
For carnitas tacos, I shred the meat up into small, bite-sized pieces, then crisp it up either on a pan on the stove, or on a baking sheet under the broiler.
For just a couple of servings, the pan works just fine. Add a little oil and heat on high. Then add the meat and allow it to brown without moving it for around 30 seconds per side.
Frequently Asked Questions
How are carnitas traditionally made?
This Mexican dish originates from the state of Michoacán in Western Mexico. Traditionally, authentic carnitas are made by braising or simmering the pork shoulder in lard or other oil until tender. This makes "little meats" that can be served in chunks or shredded.
Why do you add orange juice and Coke to carnitas?
Orange juice helps to tenderize the meat which lends to the tender, fall apart meat. The Coke adds sugar to make this meat the best you have ever tasted.
Can I freeze the leftovers?
Absolutely! This recipe makes quite a bit. Wrap it up tight and freeze it for up to 4 months. When you are ready to reheat, thaw it completely and crisp it up on a sheet pan under the broiler or in a frying pan on the stove.
Like this recipe? We'd love for you to share it on your Pinterest boards! Click to follow our Pinterest boards so you can find all our recipes! You can also find us on Facebook!
Instant Pot Carnitas Recipe
Instant Pot Carnitas are made with orange juice, spices, and Coke to create deliciously tender little meats that can be used on burritos, tacos, or whatever you like.
Note: Made in a 6-qt Instant Pot
Ingredients
2.5

pound

boneless pork shoulder

cut into large chunks

2

tablespoons

salt

divided

1

tablespoon

Spanish paprika

2

teaspoons

ground black pepper

1

tablespoon

cooking oil

1/2

cup

water

2

teaspoons

dried Mexican oregano

2

cloves

garlic smashed

2

oranges

juiced (or 1/2 cup orange juice)

12

ounces

Coke

sugar cane version, if possible

2

bay leaves
Instructions
Pat dry the pork pieces with a paper towel. Mix together half the salt, paprika and black pepper. Season the pork well.

Turn on saute mode on your Instant Pot. Add 1 tbsp olive oil. When hot, add pork pieces and brown on all sides, about 5 minutes per side. Remove and add more pieces until all are browned. Turn off saute mode. Transfer all pork to a plate.

Pour the water into the pot and deglaze with a whisk to remove all browned bits.

Transfer the pork back to the pot.

Add in the remaining salt, cumin, oregano, garlic, orange juice and orange rinds, Coke and bay leaves to the pot.

Lock on the lid and set the vent to sealing. Pressure cook on high for 45 minutes (70 minutes if cooking bone-in whole roast). When done, allow for a natural pressure release.

Remove the pork from the braising liquid and shred it into small pieces to use however you wish.
Nutrition
Calories:
236
kcal
Carbohydrates:
10
g
Protein:
33
g
Fat:
7
g
Saturated Fat:
2
g
Polyunsaturated Fat:
1
g
Monounsaturated Fat:
3
g
Trans Fat:
1
g
Cholesterol:
85
mg
Sodium:
1825
mg
Potassium:
646
mg
Fiber:
2
g
Sugar:
7
g
Vitamin A:
527
IU
Vitamin C:
18
mg
Calcium:
46
mg
Iron:
2
mg
🥧 If you're interested in more great recipes, I share all my favorite recipes over at A Food Lover's Kitchen, and you'll find air fryer recipes at Air Fry Anytime, and cocktails and drinks at Savored Sips. Check it out today!
Pin it for later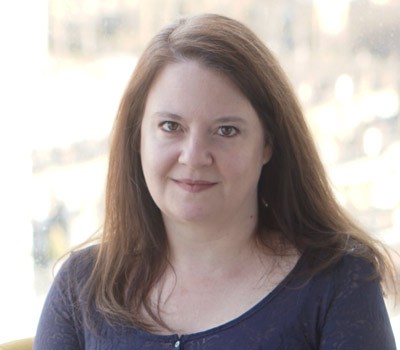 Laura spends a lot of her time cooking and creating recipes to share. She loves traveling and learning about new foods around the world to bring into her own recipes at home.