This flavorful Instant Pot Mac & Cheese is a classic comfort food that comes out creamy and delicious in under 30 minutes, with just 7 simple ingredients. 
» You might also like Instant Pot Olive Garden Chicken Pasta or Instant Pot Cheesy Taco Pasta.
There is almost nothing more comforting than a hot bowl of creamy mac and cheese. This simple Instant Pot mac and cheese recipe is everything you want it to be: rich, cheese, and packed with flavor. By adding chicken broth and mustard powder, there is more flavor in the pasta itself rather than just the cheese sauce.
In less than 30 minutes, you can make this easy bowl of mac and cheese. It is a great way to treat yourself after a hard day of work. Best part, there is much less clean up than cooking it on the stove! 
Ingredients You Need
Dried Elbow Macaroni: We recommend pastas that can hold the sauce like elbow, shell, or fusilli. 
Low Sodium Chicken Broth: Using chicken broth instead of water will add an extra layer of flavor, but you can also use a vegetable broth to make it vegetarian-friendly. 
Butter: We use salted butter, but you can use unsalted butter if you're trying to cut back on sodium. 
Mustard Powder: the acidity in the powder adds a brightness to the sauce.
Milk or Half and Half: Stick with one of these two for the fat content to keep it creamy. 
Sharp Cheddar Cheese: Shred your own cheese as pre-shredded does not melt as well in the mac & cheese. Feel free to add in other cheeses, just make sure they melt well.
Velveeta or Cheese Slices: Velveeta melts beautifully and gives the mac and cheese a whole new level of creaminess. If you are using cheese slices, each slice is an ounce so you will want to use 6 slices.
How to Make Instant Pot Mac & Cheese
This mac and cheese recipe is simple and only takes a few steps.
Step One: Cook the pasta
Toss the dried pasta, chicken broth, butter, salt, and mustard powder into the Instant Pot. Make sure to add enough broth that the pasta is completely covered. Not using enough liquid will leave you with under boiled pasta.
Lock the lid and set the vent to sealing (if necessary on your model). Cook on high pressure for 6 minutes. After 6 minutes, do a quick release to let out the pressure. Be careful at this step, because sometimes the hot pasta water sprays out and can burn you. We recommend wearing an oven mitt to protect your hand from the steam and hot water. 
Carefully remove the lid. There will still be water in the pot, but leave it in. This gives the pasta moisture and will make everything much creamier.
Step Two: Add in the cheese
Pour the milk (or half and half) into the pot, and slowly stir in the cheese. If you add the cheese in too fast, you may get melted clumps of cheese rather than a smooth sauce. 
Stir until the mac and cheese is nice and smooth. Season to taste, and serve!
Questions About the Recipe
Can I make this recipe gluten-free?
Unfortunately, no. Gluten-free pasta tends to get mushy in the Instant Pot. 
What other kinds of cheeses can I use in this mac and cheese recipe?
It is best to stick with smooth cheeses with good meltability. Some good options beyond cheddar and Velvetta are gouda, Monterrey jack, or gruyere.
What other spices can I add to this recipe?
Add anything you like! It is a versatile recipe that can be changed how you like it. Some common additions are garlic powder, paprika, and hot sauce. You can also add brisket or pulled pork on top to make a more complete meal.
Shouldn't I make a roux for mac and cheese?
You don't have to make a roux for this mac and cheese recipe. A roux is usually used in baked mac and cheese recipes, but there is no need to make one for the Instant Pot. 
Can I add toppings to the recipe?
If you want to add a little crunch to your mac & cheese, you can add toasted panko breadcrumbs, fried onions or bacon to the dish.
How can I reheat the mac and cheese without it clumping?
Mac and cheese tends to clump the next day, so it is best to eat it as fresh as possible. However, if you have leftovers, then add in a splash of milk and heat it up in the microwave. Add in about a tablespoon of milk at a time until you get the desired texture.
What do I do if there's liquid coming from the Instant Pot's steam knob?
As I mentioned in the "How to Make" section, steam and liquid can come out of the steam knob. This usually happens when you cook starchy things in the instant pot. It is completely normal, so don't worry too much. Having butter in the recipe will lessen the amount of liquid coming out, but some may still come out.
Put on an oven mitt or kitchen towel over the venting knob and switch between "sealing" and "venting" every 10 seconds. Having the steam release bit by bit rather than all at once can help the liquid or foam calm down.
Serving Information
It is best to serve mac and cheese fresh. Making it ahead of time is not the best choice with this recipe. The creamy cheese will clump up overtime and not be as smooth and creamy.
Have mac and cheese as your main dish, or as a side with BBQ chicken or pork!
Notes & Tips
Stick with shredded cheese in this recipe rather than cubed. Cubed cheese takes longer to melt into the pasta. Instead of getting a smooth sauce, you may get clumps of melted cheese in your mac and cheese.
Shred your own cheese rather than buying pre-shredded cheese. Pre-shredded cheeses usually have cornstarch on them which prevent them from melting well in the sauce.
When making mac and cheese in your instant pot, use a nonstick insert. This will make it much easier to clean up afterwards.
Depending on what pasta you use, the cooking time will differ. Read the box's directions and cut the time of "al dente" in half. The instant pot cooks much faster than boiling it on the stove.
One cheese slice is an ounce of cheese. So if you choose to use sliced cheese you will end up using 6 slices in this recipe.
Like this recipe? We'd love for you to share it on your Pinterest boards! Click to follow our Pinterest boards so you can find all our recipes! You can also find us on Facebook!
Instant Pot Mac & Cheese
Flavorful macaroni made with cheese, chicken broth, and mustard powder. This classic comfort food comes out creamy and delicious in under 30 minutes. 
Note: Made in a 6-qt Instant Pot
Ingredients
16

ounces

dried elbow macaroni

4

cups

low sodium chicken broth

2

tablespoons

butter

1/2

teaspoon

salt

1

teaspoon

mustard powder

3/4

cup

milk or half and half

12

ounces

sharp cheddar cheese

shredded from a block

6

ounces

Velvetta or cheese slices
Instructions
Add the dried macaroni, chicken broth, butter, salt, and mustard powder to the Instant Pot. Make sure the macaroni is fully submerged.

Lock on the lid and set the vent to sealing. Cook on high pressure for 6 minutes. When the time is up, do a quick release. Be aware, it might spit pasta water so stand away as it releases pressure.

There will be water remaining in the pot. Don't drain. Add the milk to the pot, then add the cheese slowly, while stirring, until smooth and creamy. Season to taste.
Notes
This is a starchy pasta, so it can spurt pasta water as it depressurizes. Place a kitchen towel over the release valve before releasing to catch any splatter.
You can use whatever cheeses you like in this recipe. Sharp cheddar and Velvetta make a creamy, tangy flavor.
There will be water remaining in the pasta once it's cooked. Don't drain the water. It helps to make a creamy outcome.
The sauce will thicken as it sits, so if it seems a bit too runny, just let it sit for 5 minutes and it will thicken up.
You also want to serve it immediately once it reaches your desired thickness, so the cheese is creamy.
Nutrition
Calories:
515
kcal
Carbohydrates:
47
g
Protein:
24
g
Fat:
26
g
Saturated Fat:
14
g
Polyunsaturated Fat:
1
g
Monounsaturated Fat:
6
g
Trans Fat:
1
g
Cholesterol:
72
mg
Sodium:
835
mg
Potassium:
326
mg
Fiber:
2
g
Sugar:
3
g
Vitamin A:
714
IU
Vitamin C:
1
mg
Calcium:
569
mg
Iron:
1
mg
🥧 If you're interested in more great recipes, I share all my favorite recipes over at A Food Lover's Kitchen, and you'll find air fryer recipes at Air Fry Anytime, and cocktails and drinks at Savored Sips. Check it out today!
Pin it for later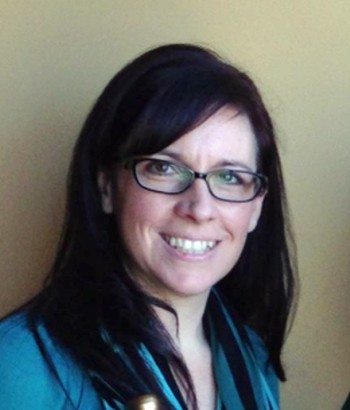 Angela loves to cook and has been making Instant Pot recipes for nearly 12 years. Thanks to inspiration from her family, she has developed an adventurous palate and a lifelong love for all things food.